---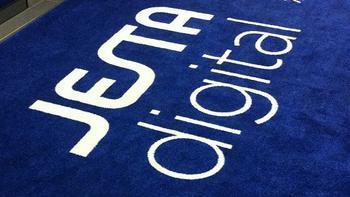 Consumers whose cell phone bills were allegedly crammed by Jesta Digital are in for a refund. In addition to the refunds, Jesta -- which also does business as Jamster -- will pay $1.2 million to the Federal Trade Commission (FTC).
The commission's complaint claims the global mobile marketer also ran phony virus-scan ads on consumers' Android mobile devices while they played the Angry Birds mobile app. The ads, which falsely claimed that a virus was detected on the consumer's mobile device, incorporated an image of a robot designed to look similar to the Android operating system's robot logo:

When consumers clicked on the ads, Jesta presented them with a series of screens or landing pages that included bold and prominent language and visuals about protecting Android mobile devices from viruses. While a screen contained a subscriber button, the FTC maintains that if consumers clicked anywhere on the screens or landing pages, Jesta charged them $9.99 per month directly on their mobile bill for ringtones and other mobile content.
If consumers actually attempted to subscribe and download Jesta's so-called anti-virus software to their mobile devices, the download often failed, according to the FTC complaint. Jesta's internal emails quoted in the FTC's complaint are particularly illustrative. In one email, a Jesta official was "anxious to move [Jesta's] business out of being a scam and more into a valued service."
Novel billing method
Jesta charged unsuspecting consumers through a novel, little-used billing method known as Wireless Access Protocol, or WAP, billing. WAP billing captures a consumer's mobile phone number from the mobile device, which is used to place charges on their mobile phone bill without the need to obtain the information manually from the consumer.
Under the terms of the proposed settlement, Jesta is prohibited from making deceptive statements about viruses and anti-virus software, the cost of goods or services, or the conditions of a purchase. Jesta must also receive express verifiable authorization from a consumer before placing any charges on a consumer's mobile phone bill.
Refunds ordered
Jesta is required to automatically provide full refunds to consumers who were billed between Dec. 8, 2011, and the date of entry of the order for any good or service that involved the company claiming the consumer's device was infected with malware or that the Jesta would provide purchasers with software to protect their mobile device from malware.
For those consumers Jesta charged between Aug. 1 and Dec. 7, 2011, under short code 75555 (which includes the marketing campaign challenged in the complaint), Jesta is required to notify those consumers of their ability to obtain a refund. Consumers will have to contact Jesta at 866-856-5267 or by e-mail at info@jamster.com and make a refund request. Jesta is obligated to pay a refund to consumers who did not use the service offered by Jesta or where the charges were incurred by a child under the age of 18.
In addition to providing timely refunds directly to consumers, Jesta will pay $1.2 million directly to the Commission.
Consumers with questions about the case or the refund process may contact the FTC for more information at 202-326-3523.
---