---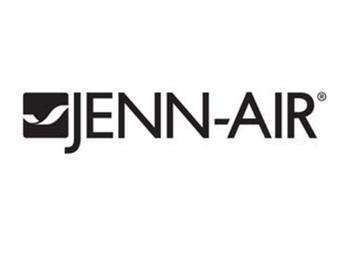 Homes are getting smarter and cars are driving themselves. Up next? App-connected appliances that help users turn out better meals with ease and comfort. 
Jenn-Air announced at the Architectural Digest Home Design Show that it's working with Nest on an integration that will allow the Jenn-Air connected wall oven to work with Nest. The two companies -- both known for their sleek-looking, intuitive home technology -- are well-matched, according to Brian Maynard, director of marketing for Jenn-Air.
"By linking our appliances with Nest, we deliver immediate benefits and pave the way for future enhancements that will appeal to the luxury consumer," said Maynard of the integration, which is expected to be available this summer.
Comfort and peace of mind
More details will be announced in the coming months, but Maynard says the integration will focus on users' peace of mind and comfort. It will come in the form of an update in the Jenn-Air Wi-Fi app.
The app currently offers users access to the Jenn-Air Culinary Center, through which they can use an interactive system (complete with algorithms, visuals, and chef-tested cooking programs). The goal of the app is to help home cooks whip up a magazine-worthy meal by helping them achieve optimal results.
As far as functionality, it remains to be seen what the Nest integration will bring to the app. But it seems likely that it will grant users the ability to stay connected to Jenn-Air appliances, thereby doing away with such pesky thoughts as, "Did I leave the oven on?" Previous Nest collaborations have produced similar results.
Other Nest integrations
In 2014, Whirlpool successfully integrated some of their products with Nest in an effort to give users added peace of mind. Whirlpool's Smart Front Load Washer and Dryer integrated Nest's home and away modes, which enabled the appliances to keep clothes fresh if a cycle ends while the consumer is away. The dryer can even switch to a slightly longer, more energy-efficient cycle if the user is out.
Whirlpool's smart front control range with Nest integration is also slated for 2016 release. Through the Whirlpool app, users of the range will be sent an alert if their oven is on but their Nest thermostat is set to away.
It stands to reason that Jenn-Air's integration with Nest will include similar notifications and energy-saving features to help users feel more comfortable and connected to their appliance.
According to Nest's website, the Works with Nest program seeks to help users securely interact with the things they use every day to create a connected home experience -- which, indeed, seems like the recipe for added comfort and peace of mind.
---