---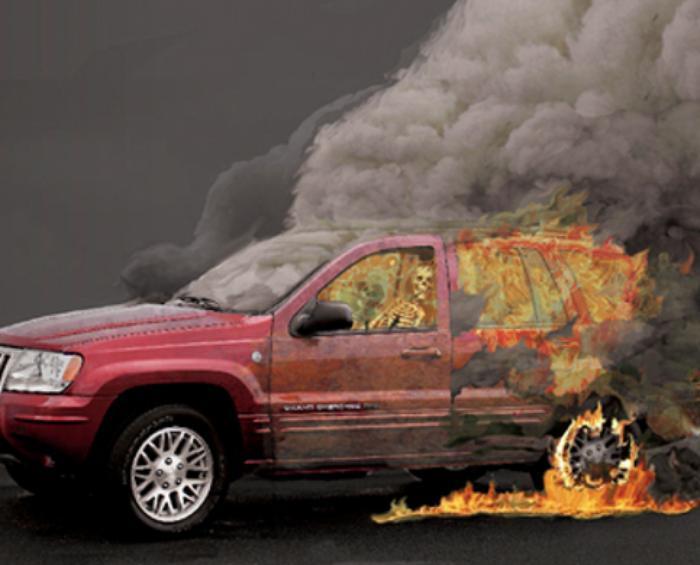 The National Highway Traffic Safety Administration (NHTSA) is calling on owners of recalled 2002-2007 Jeep Liberty and 1993-1998 Jeep Grand Cherokee vehicles to contact their local dealer to arrange a service appointment to receive the free remedy repair for their vehicles.
Chrysler's recall remedy addresses fuel tank ruptures and fires that can occur if the vehicle is struck from behind in a low to medium speed crash. NHTSA took the step of testing the remedy and has closed its safety defect investigation because it believes the risk of fuel tank ruptures and fires in lower to medium speed rear end crashes will be reduced by the remedy now offered by Chrysler.
However, NHTSA says it will continue to monitor the remedy and Chrysler's efforts to notify vehicle owners and its effort to remedy vehicles.
Plenty of parts
Chrysler reports it currently has nearly 400,000 parts available to repair vehicles covered by this recall and will continue to produce parts to ensure they are able to meet consumer demand for the repair. Owners who have concerns regarding their ability to receive parts should contact Chrysler customer service at 1-800-247-9753.
Owners can confirm whether their individual vehicle is part of the recall by using NHTSA's free VIN look up tool on safercar.gov or by contacting Chrysler customer service at 1-800-247-9753.
Chrysler gets a push
NHTSA has also issued a letter to Chrysler expressing concerns with the manufacturer's current efforts to repair the recalled vehicles. In its most recent update, Chrysler reports that the company has remedied only approximately 3% of affected vehicles of a population of more than 1.5 million.
The agency is pushing the manufacturer to accelerate efforts to repair the recalled vehicles by proactively reaching out to affected owners with accurate information on the safety defect and the availability of the free remedy repair.
NHTSA is also asking for details on what Chrysler is doing to correct any inaccuracies or delays in dealer communications and actions regarding these issues.
Owners should make sure their vehicles are registered with up-to-date contact information to ensure they receive notices of safety defect recalls from manufacturers. Further, the agency strongly urges all consumers to utilize any of NHTSA's many alert tools to learn about recalls on www.safercar.gov.
---