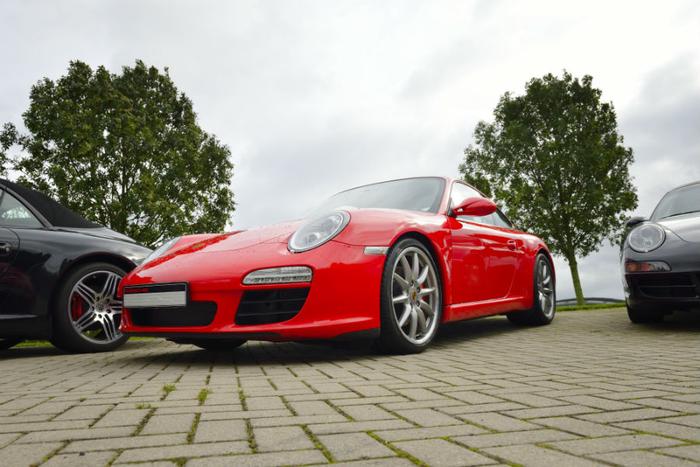 J.D. Power, a company that measures customer satisfaction across a range of consumer products and services, has rated 2018 cars and trucks, based on what owners say about them.
It might not be a surprise that luxury and high-performance names top the list.
Car owners were quizzed about their rides, focusing on overall quality, dependability, and performance. They were also asked to rate the dealerships where they purchased the vehicles.
J.D. Power then came up with a 100-point scale, assigning a number to each of the 2018 models. Troy Snyder, vice president of the Consumer Division at J.D. Power, says nearly 600 cars got a score of 81 or higher, demonstrating that automobiles continue to get better. He said all the results are available at JDPower.com.
"In addition to the rating scores, car shoppers can see which vehicles won a J.D. Power award by segment, so they can rest assured that they're making a wise purchase decision," Snyder said.
Porsche placed four models in the top 13, far more than any other automaker. Genesis and Lexus had two each.
Top cars
Here are the top-rated 2018 cars at JDPower.com, along with their score:
Porsche 911 (94 points)

Genesis G90 (93)

Mercedes-Benz S-Class (92)

Lincoln Continental (92)

Porsche Macan (91)

Lincoln Navigator (91)

Lexus RX (91)

Porsche 718 (90)

BMW 7 Series (90)

Cadillac Escalade (90)

Genesis G80 (90)

Lexus GS (90)

Porsche Cayenne (90)
The ratings are broken down into classifications. As a consumer, overall quality might be the most important factor in your car-buying decision. For others, dependability might matter most.
Buick is the most dependable 2018 brand in the survey, based on the durability of its entire lineup of cars and SUVs. Ratings are also broken down into vehicle types.