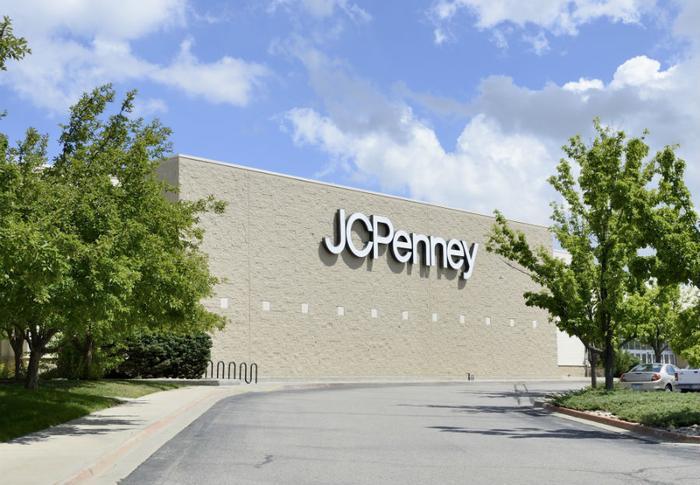 J.C. Penney announced Thursday that it plans to shutter 24 stores this year -- 15 of its department stores and nine home-and-furniture locations -- due to disappointing sales.
The retailer said the stores that are slated to be shut down "represent a real estate monetization opportunity." The chain hasn't yet released a list of stores that will close.
"Comparable sales performance for the closing stores was significantly below the remaining store base and these stores operate at a much higher expense rate given the lack of productivity," J.C. Penney said in a statement.
"Associates who will be impacted by the store closures will receive separation benefits, which includes assistance identifying other employment opportunities and outplacement services, such as resume writing and interview preparation."
In January, the company announced that it would be closing three of its full-line stores due to poor performance. The following month, the retailer said it would stop selling major appliances in its stores starting February 28 in an effort to "better meet customer expectations, improve financial performance and drive profitable growth."
Course correcting amid online competition
J.C. Penney and other brick-and-mortar retailers have been modifying their business strategies in an effort to align with changing consumer preferences to compete with online shopping channels such as Amazon.
Back in 2017, J.C. Penney said it would be continuing to build its online presence while retaining its physical locations.
"It is essential to retain those locations that present the best expression of the JCPenney brand and function as a seamless extension of the omnichannel experience through online order fulfillment, same-day pick up, exchanges and returns," Marvin R. Ellison, chairman and CEO, said in a statement at the time.
Just recently, J.C. Penney rival Sears narrowly avoided Chapter 11 bankruptcy after it was purchased through the hedge fund of chairman and former CEO Eddie Lampert. However, falling foot traffic and declining sales have forced Sears to close hundreds of locations in recent years.
J.C. Penney is looking to recently appointed CEO, Jill Soltau -- who approved the company's decision to stop selling appliances and furniture -- to move the chain in a positive direction, and fast.
"The future trajectory of the company will be down to her and success relies upon decisive action with a firm focus on the shopper," Neil Saunders, managing director of GlobalData Retail, told USA Today. "Our main concern is that JCP has very little time to course correct. The business needs to move at pace and without any missteps – a tall order in today's complex and fast-moving retail environment."