---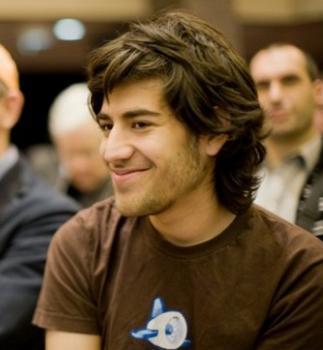 Two current news stories illustrate a seeming imbalance: a brilliant Internet prodigy is hounded to death by federal prosecutors for misdeeds involving scholarly papers. Meanwhile, flaws in a giant corporation's software threaten worldwide economic catastrophe but elicit no federal action except a fix-it-yourself warning to consumers.
The Internet prodigy was Aaron Swartz, who took his life at the age of 26 while facing federal prosecution that could have resulted in a 30-year prison sentence.
The above-it-all corporation is Oracle, which markets Java, the popular program that gives the Internet much of the interactivity prized, frankly, more by advertisers than consumers.
While still a teen-ager, Swartz developed RSS -- the Internet protocol that is distributed free to users that has enabled millions of Web sites to easily syndicate their content to anyone who want to display it elsewhere on the Web. The technology was key to the development of the popular content-sharing site Reddit, which counted Swartz as its co-founder.
Scholarly papers
Swartz ran afoul of the law when he was accused in 2011 of illegally accessing documents on the Massachusetts Institute of Technology's Web site, downloading them and making them freely available to others.
While this may have been a bit more than a prank, it was not a scheme to make money or expose vital defense secrets to enemy nations. It was, apparently, primarily an exercise in unlocking information and making it freely available to everyone.
The government calls it theft, although it is hardly comparable to the act of using a mask and gun to deprive a storeowner of his day's receipts or bankrupting consumers through sleight-of-hand deception. It's not even comparable to copying CDs and DVDs without permission, a "crime" that drives the the entertainment and software industries to reach out frantically to their friends on Capitol Hill, seeking ever tougher penalties for what in most cases are laughably minor infractions.
But maybe it's not so strange. This is, after all, a country where you can without difficulty buy a car that will go 175 miles per hour or a rifle that will shoot hundreds of rounds without reloading but where you face prosecution for buying too many nasal decongestant tablets or using the wrong kind of asthma inhaler.
It's not as though Swartz' actions, even though technically illegal, would actually bring physical harm to anyone. Perhaps one or two tenured faculty members would receive a few dollars less in royalties for a learned article, an outcome that does not seem to warrant a $1 million fine or 30 years in prison for the perpetrator, the penalties that hung over Swartz' head.
Or, as Aaron's family and friends said in a statement: ""Aaron's death is not simply a personal tragedy. It is the product of a criminal justice system rife with intimidation and prosecutorial overreach. Decisions made by officials in the U.S. Attorney's office and at MIT contributed to his death."
Above it all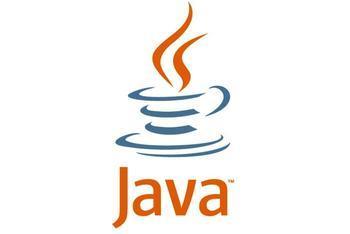 Then there's Oracle, which sat on its hands for weeks as reports circulated of serious security deficiencies in its Java software. There was, critics warned, a real and present danger that hackers would be able to insert malware into computers running Java that posed a threat both to individual consumers and to businesses and governments.
The threat to consumers involves identity theft. By eavesdropping on individuals' computers, crooks could gain access to bank and credit card accounts, possibly cleaning out consumers' checking and savings accounts and plunging them thousands of dollars into debt.
An even more severe threat involves the ability of thieves and terrorists to take control of computers and turn them into zombies that could be used to carry out gigantic denial-of-service attacks on government and industry, the same types of attacks that have repeatedly disabled major banks' Web sites in recent months.
Security analysts also worry that such attacks could compromise national security, disrupt power distribution and shut down vital transportation networks.
It's a big deal, in other words. Security vulnerabilities in commercial software can result in billions of dollars in economic losses and major loss of life. This is several orders of magnitude more serioues than pilfering someone's Ph.D. thesis.
Taxpayer dollars
So worried was the Department of Homeland Security that last week it issued a nationwide warning to consumers, asking them to disable or uninstall Java on their machines. Of course, most consumers have no idea how to do this, or whether they even have Java on their computer.
Oracle remained silent during all of this, as government agencies spent taxpayer dollars to identify the threat and warn consumers. It finally issued a statement over the weekend saying it was working on an update, which it planned to issue on Tuesday.
Although issuing a terse statement, which it did not bother including in the Pressroom section of its Web site, Oracle had no information for consumers readily available on its corporate site.
So that's it, apparently. If you're a youthful enthusiast of the information-should-be-free school, the Justice Department will spend vast quantities of taxpayer funds to prosecute and persecute you for doing what amounts to not much of anything.
But endanger hundreds of millions of consumers by exposing them to the very real potential of critical economic and physical harm? No problem. Have a nice day. We're from Washington and we're here to help you.


---