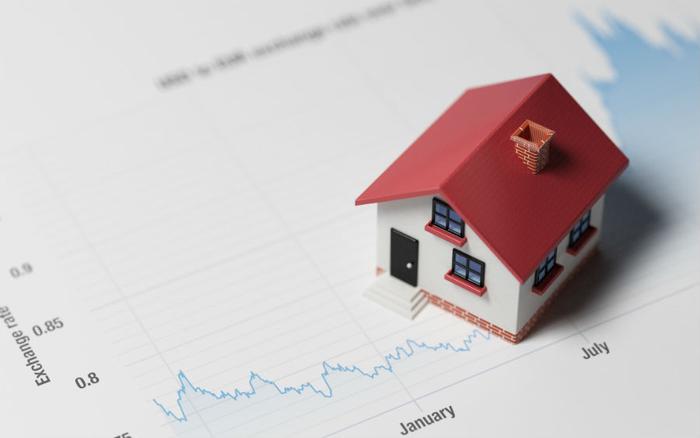 A leading indicator for the housing market showed new signs of life in January as pending home sales rebounded sharply after months of declines.
Pending sales reflect sales contracts signed but not yet closed. In a home sale transaction, it typically takes 30 to 60 days for the sale to close and be recorded as an existing home sale. Existing home sales closing in January were down 1.2 percent.
January's pending sales, meanwhile, increased 4.6 percent from December, according to the Commerce Department. However, the number is still down from January 2018.
The housing market has slumped in recent months as buyers faced the double whammy of rising mortgage rates and higher home prices. In a break for buyers, rates have fallen since December.
"A change in Federal Reserve policy and the reopening of the government were very beneficial to the market," said Lawrence Yun, NAR's chief economist.
Positive outlook
A declining inventory of available homes has also been a drag on sales and discouraged some buyers who have been unable to find a suitable home in their price range. Yun says the combination of lower mortgage rates and rising inventory levels should mean sales pick up during the spring housing season.
"Income is rising faster than home prices in many areas and mortgage rates look to remain steady. Furthermore, job creation will help lift home buying," Yun said.
Despite Realtors' optimism, home builders apparently remain cautious. In another housing market report this week, the Commerce Department released data showing that housing starts went into freefall in January, plunging 11.2 percent from the month before.
Builders slow down
That's the slowest rate of builders having broken ground on new homes in nearly three years. It comes as new home sales have slowed, in part because builders have focused on large and expensive homes.
In November, the government reported the average new home price was over $362,000, well outside the price range for most first-time buyers. As builders have found fewer takers for homes in this price range, they have curtailed construction. Housing starts are down 10.2 percent on a year-over-year basis.
Taken together, the two reports suggest demand for homes may be picking up at exactly the time builders are cutting back. That could lead to further price increases for all types of housing and a reversal of rising inventories.