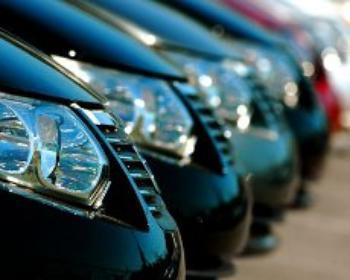 If you waited for the start of the new year to shop for a new car, you're in luck. It appears there are some pretty good deals on both purchase and lease options this month.
"The holidays may be over, but if you're looking to buy or lease a new vehicle, this month's list presents a wide variety of appealing deals," said Jack Nerad, executive editorial director and executive market analyst for Kelley Blue Book's KBB.com.
In fact, he says this month offers bargains on a wide variety of vehicle types. A particular KBB favorite is the 2017 Nissan Rogue, a compact SUV. It's one of the 10 best-selling vehicles in the U.S.
Lease deals
Six of KBB's top 10 January deals are leases, with the Rogue at number one. KBB says you should be able to negotiate a price of $22,975 and lease it for 36 months with $1,899 down and $189 a month.
In terms of spending the least amount of money, it's hard to beat the lease deal on the 2016 Hyundai Sonata. The estimated fair purchase price is $21,002 and the 36-month lease requires just $1,449 upfront and $179 a month.
The 2017 Toyota Sienna goes for $34,197. You can lease it for 36 months with $1,999 down and $269 a month.
The Buick Envision is an even more expensive vehicle, going for around $41,000. A 36-month lease requires $3,699 upfront and $299 a month.
The popular Subaru Outback is also on the list of best lease deals this month. KBB puts its fair price at just over $25,000 with a 36 month lease costing $229 a month with $1,729 down.
The Kia Cadenza is valued at $33,970 with a 39 month lease costing $299 a month with $1,499 upfront.
Purchase deals
If you'd rather purchase a vehicle, KBB has four suggestions. The 2017 Hyundai Veloster can be purchased for $17,711 with $4,000 cash back.
The 2016 Chrysler 300 sells for around $34,000 with generous incentives -- 0% financing for qualified buyers and $3,000 cash back.
Another Chrysler product, the popular Jeep Cherokee SUV, can be purchased for around $25,000 and comes with $4,500 cash back.
For the economy-minded, the 2016 Chevrolet Spark goes for $13,697 this month with $1,000 cash back and 0% financing for qualified buyers.