---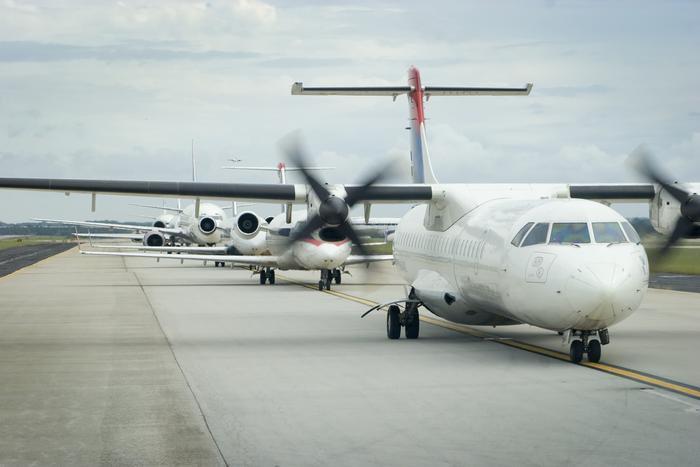 Getting off the ground was a major challenge in some areas if you were flying anywhere during January.
According to the Transportation Department's (DOT) Air Travel Consumer Report (ATCR), airlines reported 30 tarmac delays of more than three hours on domestic flights and 12 delays of more than four hours on international flights.
Fourteen of those long domestic delays and eight of the delays on foreign flights international were at occurred at Fort Lauderdale-Hollywood International Airport in Florida on January 6 because of a security incident. That may have had a ripple effect at other airports on this date. DOT is investigating all reported extended tarmac delays.
During the same month, carriers posted an on-time arrival rate of 76.0%. While that's not as good as the 81.3% on-time rate a year earlier, it is a bit better than December's 75.6% mark.
The airlines also report canceling 2.0% of their scheduled domestic flights in January, an improvement over the year-ago rate of 2.6%, but worse than the 1.6% rate chalked up a month earlier.
The ATCR, which is found on the DOT website, also includes data on chronically delayed flights, and the causes of flight delays, and other problems with baggage, reservation and ticketing, refunds, customer service, disability, and discrimination. 
---