---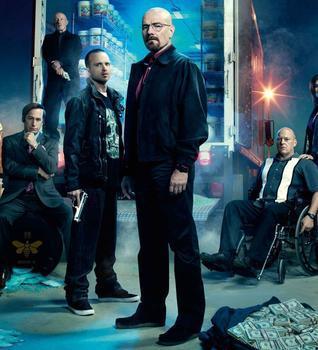 If you buy a ticket to a football game, you don't have to buy a second ticket if you want to stay past halftime.
That's the argument that's being made in a class action lawsuit against Apple. Lead plaintiff Noam Lazebnik says iTunes sold customers a "Season Pass" for the final season of "Breaking Bad," the saga of a high school chemistry teacher turned meth cooker and murderer.
Season 5 of "Breaking Bad," produced by AMC Networks, was announced as the final season and was to include 16 episodes.
AMC said in a 2012 press release that the "final season" -- Season 5 -- of the show "consists of 16 episodes, with the first eight episodes beginning July 15th and culminating with the series' final eight episodes next Summer 2013," according to the complaint, Courthouse News Service reported.
So that's one season consisting of 16 shows stretched out over the time period that would normally be two seasons, more or less.
So when Season 5 became available on iTunes, customers were offered a "Season Pass" -- $21.99 for high definition and $13.99 for standard definition -- that Apple said "includes all current and future episodes of Breaking Bad, Season 5,'" Lazebnik says in the complaint.
But when the second half of the season became available on iTunes in early August this year, customers with a season pass had to pay another $22.99 or $14.99 to get them, Lazebnik says. The suit asks that Apple be ordered to refund the second-half charge and pay damages.
---