---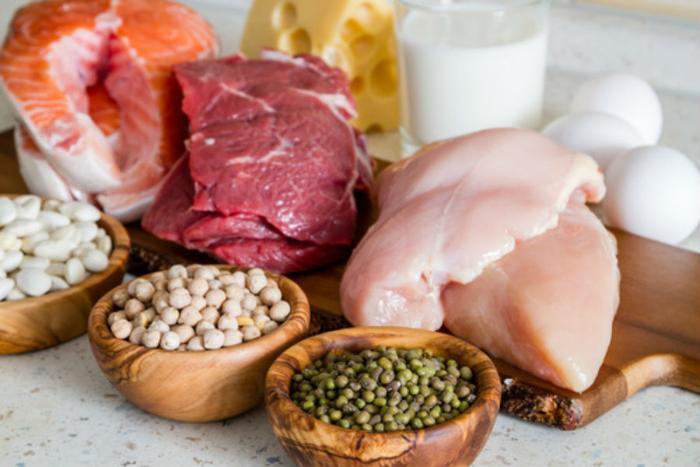 New research has confirmed the long-held belief that a diet rich in protein makes you feel more full and less prone to over-eat.
Purdue University researchers said they were surprised when they discovered there really had never been any empirical research to back up this belief. Their study in the Journal of the Academy of Nutrition and Dietetics reviews the evidence on the effect of protein intake on perceived fullness and confirmed that protein does, in fact, make us feel fuller.
"A good deal of evidence suggests that protein activates satiety hormone release and so should be most strongly tied with fullness ratings," lead investigator Richard Mattes said in a statement.
But Mattes says individual studies are often conducted in small populations or with different approaches that can make interpretation of results problematic. The Purdue study combined multiple experiments to confirm the presence of an effect.
Low-carb diet
A high-protein diet is often associated with a low carb diet – such as the Atkins diet. Even though protein usually contains higher levels of fat, you tend to eat less of it. Dieters may feel fuller after eating protein, even if their overall calorie consumption is lower.
The research team used a variety of statistical approaches to make sense of the data. Each approach, the scientists said, pointed to the same conclusion; higher protein loads have a greater effect on fullness than lower ones.
If you decide to consider a high-protein diet, you should first consult your healthcare provider. Not all protein is the same and a protein-rich diet might not be best for everyone.
Jury out on long-term effects
However, the Mayo Clinic advises that a high-protein diet generally isn't harmful for most healthy people, especially if you are on it for a short time. Such diets may help with weight loss by making you feel fuller. The Clinic staff says the potential risks of a high-protein diet with carbohydrate restriction for the long term are still under study.
A healthy and successful high protein diet, the Clinic says, all depends on the foods in that diet. It says good choices include soy protein, beans, nuts, fish, skinless poultry, lean beef, pork, and low-fat dairy products. Avoid processed meats, it says.
And even though they confirmed that protein consumption makes you feel full, the researchers caution that a protein-rich diet won't work miracles.
"Feelings like hunger and fullness are not the only factors that influence intake," Mattes said. "We often eat for other reasons. Anyone who has ever felt too full to finish their meal but has room for dessert knows this all too well." 
---