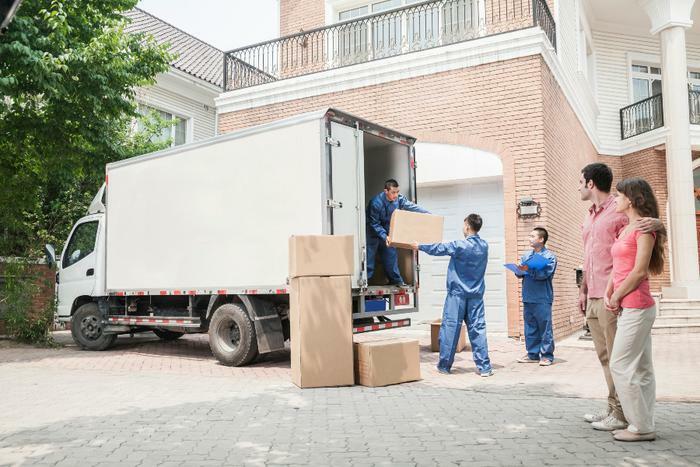 It's springtime and there are so many fun things that go with it: allergies, housecleaning, and perhaps most traumatic of all -- relocating.
Americans are a mobile people. According to the Transportation Department (DOT), some 35 million of us move every year for a variety of reasons including career opportunities or something as simple as a change of scenery.
That provides a vast pool from which less than scrupulous moving companies can pick their scam targets. But if you follow some common-sense guidelines, you don't have to be one of them.
What can go wrong?
Linda of Etowah, Tennesse, says in a ConsumerAffairs review that she found out that the company she hired to move her was a broker after one of their movers came to the house and said he would move her for less than the company she contracted.
She adds that the original quote increased by one-third, that part of her furnishings arrived six days late -- the rest a month later. In addition, she says there was "a lot of damage, broken one-of-a-kind pieces."
This, obviously, is a situation you'd prefer to avoid.
What to do
DOT's Federal Motor Carrier Safety Administration (FMCSA) recommends that before doing, you check its "Ready to Move" pamphlet for step-by-step guidance on preparing for the big day
Knowing the bad things that can happen can help you prepare and avoid disasters. Here are some of the so-called "red flags:"
The mover gives an estimate over the telephone or online -- site unseen.
The moving company demands cash or a large deposit before the move.
The mover asks you to sign blank or incomplete documents.
The mover does not provide a written estimate.
The company's website has no local address and no information about their registration or insurance.
The mover claims all goods are covered by their insurance.
When you call the mover, the telephone is answered with a generic "Movers" or "Moving company," rather than the company's name.
Offices and warehouse are in poor condition or nonexistent.
The mover says charges will be determined after loading.
A rental truck arrives rather than a company-owned or marked fleet truck on moving day.
The mover claims, "You've got more stuff than estimated!"
You also should make sure the mover you contract is registered with the FMSCA. This link will help you do that.
The FMCSA's "Your Rights and Responsibilities When You Move" pamphlet, which your mover is required by law to provide, should answer most of your questions. Also check the ConsumerAffairs Moving Buyers Guide for reviews of individual companies.