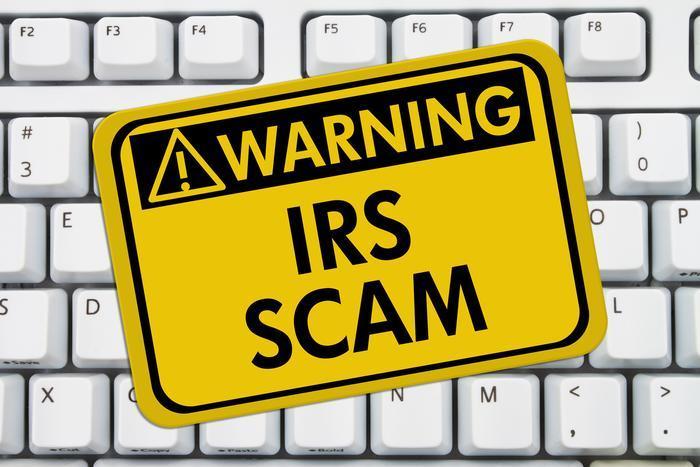 Here we are in the first week of tax return season. While Internal Revenue Service (IRS) employees are trying to catch up on things curtailed by the government shutdown, the minions in scam land have already reared their ugly heads.
The Kentucky Attorney General's office reports that his office recently worked with a Clark County (KY) resident who sent $9,900 to an IRS scammer in the form of Google Play cards -- a ploy that made news over the 2018 holiday.
The scammer was so heavy-handed in this situation that they resorted to arrest threats if the victim didn't cough up the ransom. Nine thousand dollars lighter, the victim is now working with Beshear's office, and has signed-up for Scam Alerts to avoid future victimization.
"Tax season last year was the busiest time for staff in my office who handle scam reports, and this year I want to ensure Kentuckians are prepared for the barrage of scam calls that may not slow down until April," Beshear said. "It is not only IRS scams that increase during tax season, but con artists also try to take advantage of Kentuckians' interactions with other local, state and federal agencies."
Old dog, but new tricks
ConsumerAffairs sees these swindles year after year. Typically, scammers masquerade as an IRS agent and claim they need to verify the target's personal and financial information over the phone. Another variant involves the scammer claiming that the victim owes back taxes.
The newest scam is the Form W-2 scam, a niche-driven heist where someone posing as a debt collector calls the taxpayer, tells them a refund was mistakenly deposited into their bank account, and then asks that the money be forwarded to the so-called debt collector.
Another scam newbie is a twist where, "instead of targeting individuals, these scammers are targeting tax preparers themselves," Darrell Laffoon, chief technology officer of security firms EZShield + IdentityForce (an Authorized Partner) told MarketWatch.
"File taxes today to prevent scams, and keep an eye out for your return. Many of these scams rely on you not having filed your tax return yet," Laffoon said -- meaning that if an email pops up in your inbox asking you to file your taxes after you already have, it's a dead ringer for a hoax.
"It is a race to between you and a criminal," in Laffoon's opinion. "And if they win, they end up with your money."
The IRS is your friend
While it may be hard to swallow, the IRS really is on the taxpayer's side.
Both the agency and the taxpayer have plenty to learn with the Treasury Department's new tax deduction rules, but common sense will often keep consumers from being scammed.
"The IRS doesn't initiate contact with taxpayers by email, text messages or social media channels to request personal or financial information," reminds the IRS. "This includes requests for PIN numbers, passwords or similar access information for credit cards, banks or other financial accounts."
The agency has prepared a quick video (shown below) that describes what consumers should be on the lookout for. However, if there's anything that seems fishy, the IRS is a phone call away at 800-908-4490 and provides a complete set of scam-related FAQs -- including its "Dirty Dozen" list -- online.