---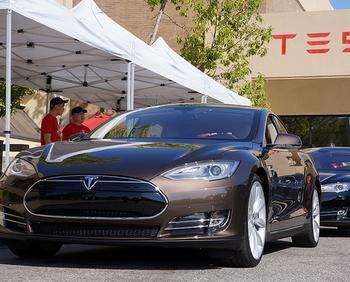 It may be embroiled in a safety controversy driven largely by the over-the-top bluster of its manfacturer's CEO but the Tesla Model 6 all-electric sports sedan is first in the hearts and minds of its owners, according to the Consumers Reports annual owner-satisfaction survey.
Owners of the Tesla Model S gave it the highest owner-satisfaction score Consumer Reports has seen in years: 99 out of 100. While the $89,650 Model S isn't for everyone, CR collected more than 600 survey responses from owners of 2012 and 2013 models. Moreover, its owner-satisfaction score matches the near-perfect 99 overall test score the Model S earned in Consumer Reports' performance ratings.
"In testing, the Model S stands out for its innovative design, outstanding performance, and surprising practicality. These results suggest Tesla owners are very, very satisfied," said Jake Fisher, Consumer Reports' director of automotive testing.
Other winners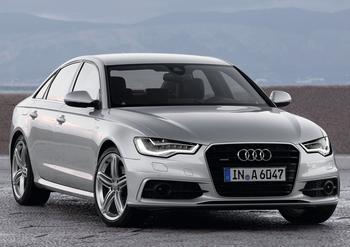 Other models that topped their categories in Consumer Reports' latest owner-satisfaction ratings are the Porsche Boxster sports car (which was second overall), Audi A6 luxury sedan, Mazda6 midsized sedan, Subaru Forester SUV, Dodge Charger (V8) large sedan, and the diesel-powered Volkswagen Golf TDI compact car.
Luxury and high-performance cars tend to do well in CR's owner-satisfaction ratings, and Audi had more high-scorers than any other luxury brand. But models without a prestige brand or a sporty focus also made a mark. The redesigned Mazda6 and Subaru Forester, for example, are moderately priced, mainstream vehicles that outscored all models from BMW, Lexus, and Mercedes-Benz.
"Novelty can play a big role in launching a car into the top ranks, which isn't surprising because brand-new designs can generate a lot of excitement. But enthusiasm can wane quickly if a car turns out to be not very special," said Anita Lam, Consumer Reports automotive data program manager.
That's the case with the Toyota Prius C hybrid, a smaller version of the regular Prius. It garnered one of the highest scores in its 2012 debut year but dropped a significant 10 points this time around. Other cars that faded significantly in their owners' estimation were the Chrysler 200, Hyundai Sonata, and Subaru Impreza hatchback.
Consumer Reports' annual owner-satisfaction survey, conducted by the Consumer Reports National Research Center, generates ratings by asking subscribers a key, revealing question, "Considering all factors (price, performance, reliability, comfort, enjoyment, etc.), would you get this car if you had it to do all over again?" A model's score is based on the percentage of respondents who answered "definitely yes."
This year, Consumer Reports received responses on about 350,000 vehicles and more than 285 models and variants spanning the 2011 through 2014 model years.
Complete car owner satisfaction scores and ratings tables appear on www.ConsumerReports.org today, and in the January issue of Consumer Reports, on newsstands December 3.
---