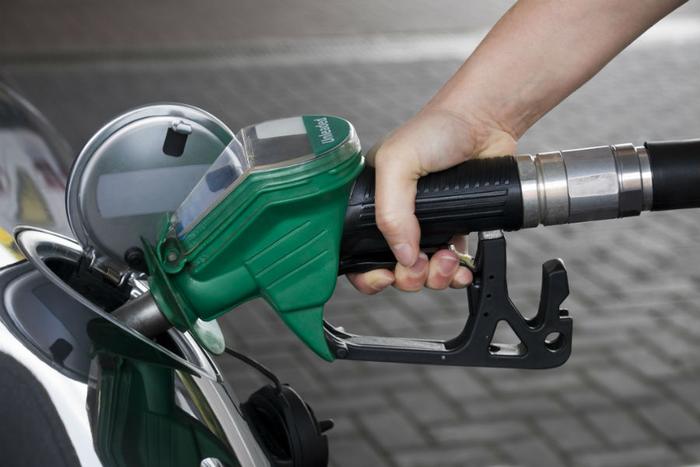 The spring rise in gasoline prices usually peaks on Memorial Day weekend, but prices appear to be falling a week early this year.
The AAA Fuel Gauge Survey shows the national average price of regular gas is $2.86 per gallon, down nearly two cents in the last seven days. It's four cents cheaper than at this time a year ago.
The average price of premium gas is $2.43, down a penny from last Friday. The average price of diesel fuel is $3.09, also a penny lower than last week.
The principal reason for the early drop in prices at the pump is a significant decline in consumer demand. Motorists simply aren't filling up as often as they did in the late winter and early spring. The U.S. Energy Information Administration's (EIA) latest market report showed demand for gasoline dropped to 9.1 million barrels a day last week, a consumption level most likely to be seen during the fall or winter.
Gasoline demand was down 800,000 barrels a day from the previous week and 400,000 barrels a day lower than this time last year. In fact, a reading this low hasn't been seen for early May since 2015. Analysts attribute part of the decline to nasty weather in the Rockies and Midwest that may have kept some motorists at home.
While prices continued their slow decline, there were some notable exceptions. The average price rose four cents a gallon in Utah and Idaho. Three states -- Alabama, Louisiana, and South Carolina -- are tied for the lowest average price in the nation.
The states with the most expensive regular gas
These states currently have the highest prices for regular gas, according to the AAA Fuel Gauge Survey:
California ($4.05)

Hawaii ($3.64)

Washington ($3.54)

Oregon ($3.43)

Nevada ($3.49)

Alaska ($3.46)

Utah ($3.20)

Idaho ($3.20)

Arizona ($3.15)

Pennsylvania ($3.01)
The states with the cheapest regular gas
The survey found these states currently have the lowest prices for regular gas:
Alabama ($2.47)

Louisiana ($2.47)

South Carolina ($2.47)

Mississippi ($2.48)

Arkansas ($2.52)

Tennessee ($2.55)

Missouri ($2.56)

Oklahoma ($2.56)

Texas ($2.57)

Virginia ($2.59)