---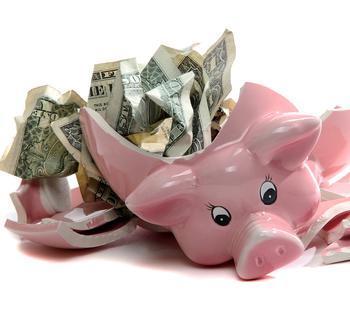 Have you tried to close a bank account recently? It's not as easy as you'd think. Among other obstacles, many banks will continue to honor automatic payments, putting an inactive account into overdraft and piling on the fees. Some will even reopen a closed account to pile on more fees.
Sherrie of Memphis learned this when she tried to close her account with Regions Bank.
"I went into Regions in October or November 2012. I wanted to close my account because I was going through a separation with husband," she said. "I withdrew all except $20 because the teller said there was something pending come back tomorrow it should clear and then close account. The next day I went back in and closed the account and got my last $20."
And that, she thought, was the end of it.
But in December, Sherrie said, "I received a call from Regions that told me that AT&T opened my checking account up and they have been charging me fees ever since because AT&T opened my account and tried to get money. Now they said I owe them over a hundred dollars worth of NSF fees."
It took a ConsumerAffairs reporter more than a year to finally close a Wells Fargo checking account and cost hundreds of dollars in fees, all because the bank continued honoring direct payment requests from companies that had ignored requests to switch automatic payment drafts to a new account.
"Commonsense legislation"
Legislation introduced in Congress last week would make life a little easier. The bill was introduced in both the House and Senate by Senator Tom Harkin (D-Iowa) and Congresswoman Jan Schakowsky (D-Ill).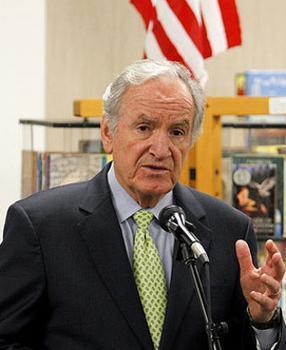 "It should be easy for consumers to place their money in a financial institution of their choice. But, today, too many hardworking families, in particular those of modest means, do not have the flexibility to close an existing account and move institutions," said Harkin. "The commonsense legislation we are introducing today will allow consumers to easily and fairly move their money, which will also help make our banking system more competitive."
"This bill would make sure bank customers are able to transfer their business if and when they decide to do so, eliminating obstacles and ensuring transparency in the banking system," said Rep. Schakowsky. "I've heard from many of my constituents who still have problems moving their money to a new bank, but this bill would end that problem."
A 2012 report by Consumers Union, "Trapped at the Bank," found consumers can encounter myriad problems in switching banks accounts such as delays and uncertainty regarding automatic transfers, fees, or banks reopening closed accounts. The report also found that bank disclosures typically fail to contain even rudimentary information to help consumers in closing an account.
Pamela Banks, senior policy counsel for Consumers Union, said, "As frustrated as some people are with their banks, people tend to stay put because it can be a huge hassle to switch. This bill would remove some of the barriers that make it hard for bank customers to take their business elsewhere. This is a common-sense solution that gives consumers more choices and options, and it makes the banking system more competitive and accountable."
What it would do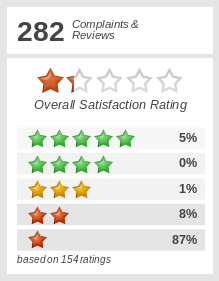 The Freedom and Mobility in Consumer Banking Act would create clear rules of the road for how to close an account and move to a new institution. The bill would direct the Consumer Financial Protection Bureau to issue rules to:
Give consumers the right to close an account without a fee, regardless of the remaining balance;
Give consumers a choice of how to receive their funds upon closing their accounts, including a check or electronic transfer;
Protect consumers from having old accounts reopened without their consent;
Protect consumers from being charged any account fees after requesting to close the account;
Require banks to provide clear account closing procedures; and
Require banks to provide a list of all the automated transactions, such as direct deposit and bill payments, that go in and out of a consumer's existing account to help consumers reroute those transactions to a new account.
Among the national groups supporting this legislation are: American for Financial Reform (AFR), The Center for Economic Justice, CFA, Consumer Action, Consumers Union, The National Fair Housing Alliance, The National Consumer Law Center (on behalf of its low- income clients), and U.S. PIRG.
---