---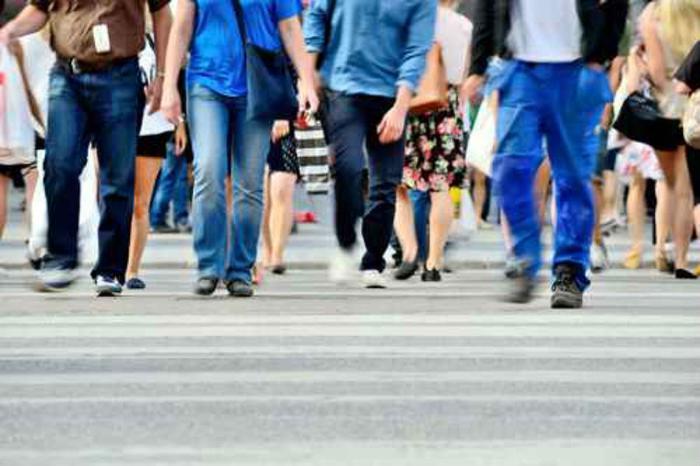 Walkable neighborhoods are in demand, the real estate industry tells us. Millennials, especially, want to live in neighborhoods that are within easy walking distance to shopping, entertainment, and amenities.
While that may be a positive trend when it comes to physical health, state officials have expressed increasing concern about pedestrian safety. A recent report shows an estimated 2,125 pedestrians were killed in the first half of 2014, about the same as the year before. Deaths are up 15% since 2009.
Based on that data, the Governors Highway Safety Association (GHSA) has proposed 21 steps for states to take in order to improve pedestrian safety.
Foot travel could be safer
"States are developing and implementing programs to ensure the safety of all roadway users," said GHSA Executive Director Jonathan Adkins, who oversaw the development of the proposals. "But clearly more can be done to make travel on foot as safe as possible."
To help states improve safety, the report looked at who is most likely to suffer a pedestrian accident. According to the data, that victim is most likely to be male and around 46 years old. In fact, males account for about 70% of pedestrian deaths.
That victim is less likely to get hit by a vehicle while walking in a neighborhood and more likely to become an accident victim after a vehicle breakdown, forcing him to walk along the side of a busy highway for help. First responders clearing a highway accident are also frequent victims.
"It's incumbent upon states and their partners to educate motorists about how to stay safe in the event of a vehicle breakdown or roadside stop to minimize risk," said Adkins. "That, coupled with a strong Move Over Law that explains what to do if they encounter a first responder on the side of the road, are critical."
Distraction a growing problem
The report also noted a significant uptick in pedestrian accidents caused by distracted walking – with the victim talking or texting on a cellphone or listening to music on headphones. While the number of pedestrians killed while using a cell phone increased from less than 1% to 3.6% between 2004 and 2010, it's estimated that as many as two million pedestrian injuries were related to cell phone use in 2010.
The report found teenagers were particularly likely to be distracted by their cellphone while walking. It cites research in which 1 in 5 high school students and 1 in 8 middle schoolers have been observed crossing the street while texting, wearing headphones, or talking on a cell phone.
Alcohol and speed also tend to be major factors when pedestrians get hurt. In 2013, a third of pedestrians 16 years of age and older involved in fatal crashes had blood alcohol concentrations of .08 or higher, while 15 percent of motorists who fatally struck pedestrians were also over the legal limit.
Conclusions
The report concludes communities should be allowed to lower speed limits within their jurisdictions or establish slow speed zones in areas with a history of pedestrian accidents. It also says communities should be encouraged to reduce vehicle speed limits in neighborhoods with schools, parks, day cares, and senior centers.
The report also points out that cities like New York, Portland, and Seattle have reduced pedestrian accidents after carefully controlling vehicle speeds in areas of high pedestrian traffic.
Pedestrians distracted by their mobile devices may be a growing problem, but, at the moment, drivers hitting pedestrians and first responders on the side of a highway account for more accidents, the study concludes.
It says today's drivers need to be better educated about the danger of pedestrian accidents and how to avoid them.
---