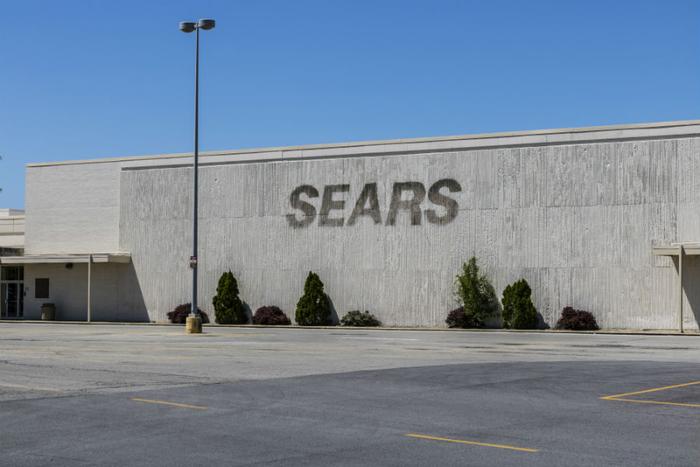 Sears Holdings, operator of Sears and Kmart stores, continues to lose money as it closes stores, but its latest earnings report holds a sliver of good news.
The decline in same-store sales in the latest quarter was the smallest in more than three years. At Sears and Kmart stores open for at least 12 months, sales fell 3.9 percent during the second quarter, compared to a 11.9 percent drop in sales in the previous quarter.
The decline in sales was slightly smaller at Kmart stores than at Sears. The company said its comparable sales grew 3 percent in July and 2.5 percent in August.
"While we are encouraged by the improved comparable stores sales trend we experienced in the second quarter, and the positive comparable store sales of 3.0 percent and 2.5 percent achieved in the months of July and August, respectively, we have yet to achieve our goal of returning the company to profitability," said CEO Edward S. Lampert. "We continue to close unprofitable stores, and we are hopeful that we can stabilize our store base at a meaningful level in the near future."
Quarterly loss doubles
The cost of closing stores weighed heavily on the company's bottom line in the second quarter. The company reported a net loss of $508 million, more than double the net loss of $250 million for the second quarter of 2017.
"Our goal is to right-size our store footprint to a solid base from which we can operate and grow profitably, while leveraging our online and Shop Your Way platforms," Lampert said.
The company said it will identify additional opportunities to "streamline operations and reduce expenses" in the second half of the year, suggesting consumers may see additional store closings.
Sears served notice in January that it was in dire financial straits. It identified 150 unprofitable stores targeted for possible closing. So far, 99 have either closed or are among those that will close by November.
Other steps to raise cash
In addition to closing unprofitable stores, the company has also been considering other steps to raise cash. It has been in talks with a hedge fund that has offered to buy Sears Holdings' Kenmore appliance division for $400 million and the home improvement business for $80 million. The company had no comment on the status of those talks.
Sears said it plans to expand its Sears Auto Center tire installation program with Amazon.com which is now available nationwide. It also said is plans to expand its online marketplace with popular products sold by third parties.