---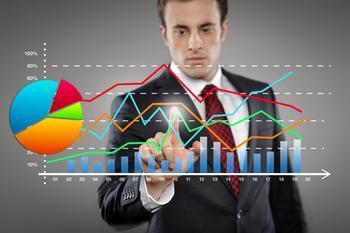 More signs that the economic recovery appears to be gaining strength -- or at least not losing steam.
The Conference Board reports its Leading Economic Index (LEI) rose 0.5 percent in December following no change in November -- and a 0.3 percent increase in October.
"The U.S. LEI rose sharply in December, led by a large improvement in initial claims for unemployment insurance and positive contributions from the interest rate spread and the Leading Credit Index," said Ataman Ozyildirim, economist at The Conference Board. "The increase in the LEI brought its six-month growth rate well above zero, with roughly two-thirds of the components advancing in the last six months. However, consumer expectations and manufacturers' new orders remain weak."
Conference Board Economist Ken Goldstein says the latest data suggest that a pickup in domestic growth is now more likely, compared with a few months ago. "Housing, which has long been a drag, has turned into a positive for growth, and will help improve consumer balance sheets and strengthen consumption," he notes, while cautioning, "for growth to gain more traction we also need to see better performance on new orders and an acceleration in capital spending."
Jobless claims
From the Labor Department, meanwhile, comes word that initial claims for unemployment benefits fell by 5,000 in the week ending January 19 -- to 330,000.
The 4-week moving average, considered a more accurate gauge of jobless benefit claims because it is less volatile, was 351,750 -- a decrease of 8,250 from the previous week.
A figure below 400,000 is considered by many economists to be a sign that the labor market is strengthening.
---