---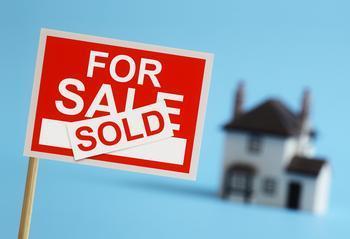 Consumers hoping to buy their first home will likely encounter additional challenges in 2017, according to a report by real estate marketplace Trulia.
They already face significant headwinds. Incomes haven't gone up much over the last few years while rents have risen dramatically. That's made it harder for consumers currently renting their home to save money for a down payment.
The Trulia report finds that in the third quarter of the year, first-time buyers saw the number of "starter" homes in their affordability range plunge 12.1% when compared to the same period of 2015, the largest drop in three years.
Prices are rising
At the same time, competition for these entry-level homes has pushed their prices higher. First-time buyers will be required to pay an extra 1.9% of their income to purchase the average starter home.
It's part of a national trend of declining inventories of homes for sale. People who currently own these entry-level houses do not feel confident enough to move up to a larger home, so they are not putting their houses on the market.
Compounding the problem, home builders are producing fewer new homes. The rate of home construction is about half of what it was before the housing crash. Of the homes that are being built, fewer are in the entry-level price range.
Housing inventory falls 9.1%
Nationwide, Trulia reports housing inventory declined for the sixth straight quarter, down 9.1% from a year ago. Broken down among different housing price-points, would-be buyers saw the biggest decline in starter and trade-up home inventory. Even more expensive home inventory is down, though not nearly as much.
Here's the problem in a nutshell: Trulia estimates the typical first-time buyer will have to spend more than 38% of his or her income to purchase the typical starter home.
Homes are simply less affordable, and this decline in affordability for a starter home is more than twice that as homes at the next level. If you already own a home and want to move up, Trulia estimates you would only have to spend 25.5% of your income each month.
Outlook for 2017
Trulia's chief economist Ralph Mclaughlin says all of this will affect the housing market next year.
"Tight inventory will still be a big obstacle to homeownership in many markets in 2017, but I'm cautiously optimistic that we'll see the bottom of the current housing shortage as the year progresses," Mclaughlin said. "That said, buyers might not see price relief if President-Elect Trump's to-be-seen policies boost demand without boosting supply."
If interest rates rise as expected, Mclaughlin said that could actually provide some relief, cooling demand and reducing the competition for entry-level homes.
---