---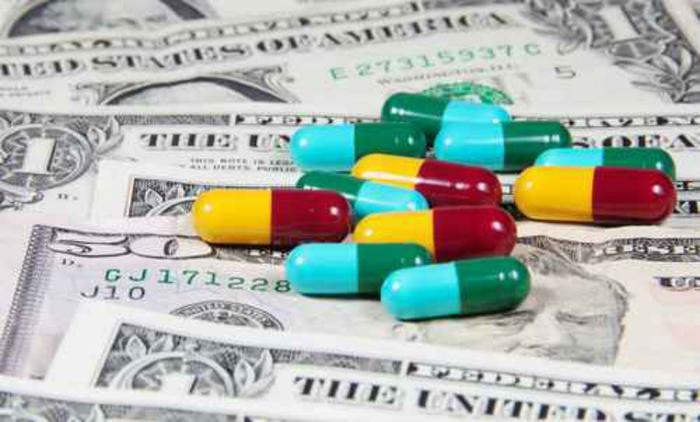 The high price of some prescription drugs made news throughout 2015 and has now become an issue in the Presidential campaign. It's also sparked outrage among members of Congress.
But it isn't just new drugs that are rapidly rising in price. An article published in the medical journal Blood suggests that major pharmaceutical companies are actively trying to keep cheaper generic drugs out of the marketplace.
This trend, the authors warn, is on its way to causing as much harm to consumers as high-cost name brand drugs.
The authors throw out these numbers:
More drug treatments have reached the $100,000 a year level
One in five consumers say they don't fill their prescriptions because they can't afford them
Per capita, Americans in 2013 spent 40% more on prescription drugs than the second highest spender, Canada
Role of generics
Generic drugs are supposed to be a solution to expensive medication. The law allows for them to enter the marketplace once the patent on a brand name drug expires.
From 2004-2013, the authors say generic drugs saved the U.S. health system nearly $1.5 trillion. Since 2013, they say, the trend is running in the opposite direction.
"The timely availability of affordable generic drugs is the difference between life or death for patients with cancer and other diseases who cannot afford brand-name pharmaceuticals, the majority of which are priced at monopoly levels and protected by 20-year patents," lead author Dr. Hagop Kantarjian said in a release. "Unfortunately, these sorely needed generics are increasingly out of reach. As we sought to understand what keeps these affordable drugs from the market, we identified several specific strategies that pharmaceutical companies use to extend their patents and eliminate competition."
Drug company strategies
Among the strategies the authors cite, "pay-for-delay," in which the company that owns the patent pays a generic company to delay entry into the market. When that happens, consumers have to keep paying for the name brand version.
Other strategies the authors allege are heavily spending on name brand drugs to make them top-of mind, and lobbying Congress to keep consumers from legally importing cheaper generics from other countries, at much lower prices.
The article also highlights some drug companies that the authors allege buy out competitors and then increase the price of a newly acquired generic drug by several fold overnight.
A case in point is Turing Pharmaceuticals, a recently formed enterprise that purchased an old drug called Daraprim, used to treat parasitic infections and, in some cases, HIV. The company immediately raised the price of the drug from $13.50 a tablet to $750 a pill.
Turing was founded by young hedge fund mogul Martin Shkreli, who was fired as CEO by his board after his outspoken defense of high drug prices drew outrage.
Product hopping
The authors also say drug companies deploy a strategy they call "product hopping," which involves switching the market for a drug to a reformulated "new and improved" version with a slightly different tablet or capsule dose that offers no therapeutic advantage over the original but has a later-expiring patent.
The company then launches a massive media campaign for the new brand-name drug, hoping to convince patients and physicians to switch. When the generic version of the original becomes available, pharmacists can't substitute it for the new branded version because state laws allow substitution only if certain characteristics, such as dosing, remain the same.
These tricks, the authors contend, have real life-and-death consequences.
"Each day in my clinic I see leukemia patients who are harmed because they cannot afford their treatment, some risking death because they cannot pay for the medicine keeping them alive," Kantarjian said.
Kantarjian says drug companies have two missions: to make a reasonable profit for shareholders and help save and improve lives. Those two missions, he contends, have gotten out of balance.
---