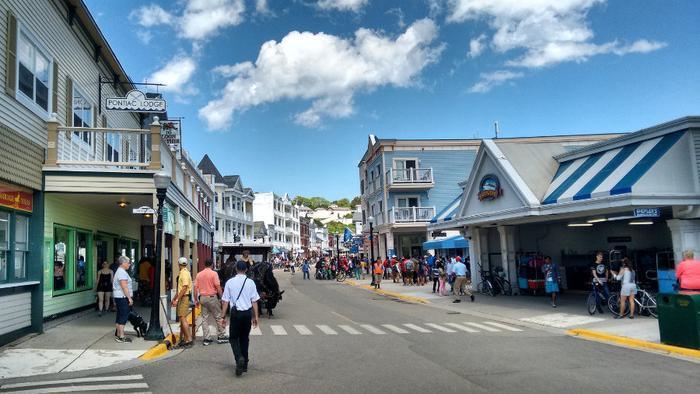 CORRECTION: Earlier versions of this story said there are three hotels and no cars on Catalina Island. In fact, there are several hotels and a few cars. 
There is something about island vacations. Surrounded by water, an island offers a refuge from the hustle and bustle of modern life.
On several island retreats, there is no sound of traffic, except for the occasional golf cart. Here are three island destinations where you leave your car at home.
Bald Head Island, North Carolina
In recent weeks there has been excitement about a new island suddenly poking its head above the Atlantic, off the coast of North Carolina. While it has captured much of the media's attention, it is adjacent to a much larger island with lots more amenities, at the southern tip of North Carolina's Outer Banks -- Bald Head Island.
To get there, you take a 20-minute ferry ride from the mainland, then rent a golf cart and take a tram to your accommodations. Most rental accommodations include the use of one or more golf carts as part of your stay.
The island is all about relaxation. There is a challenging George Cobb-designed golf course and white sandy beaches, but much of the island is set aside as a nature preserve, with a wide variety of wildlife, including nearly 200 species of birds, dolphins, loggerhead turtles, alligators, deer, foxes, and an amazing variety of fish.
Most of the accommodations take the form of beach houses, adding to the island's residential ambiance. Besides getting around in a golf cart, you can rent all types of bicycles to go exploring.
There's a market to pick up items to prepare meals at home, but there are also plenty of dining out options, including those found at the Bald Head Island Club. A temporary club membership comes with several rental options.
Mackinac Island, Michigan
On Michigan's Mackinac Island, located in Lake Huron at the tips of Michigan's Upper and Lower Peninsulas, it's almost like stepping back in time. As the island's tourism bureau explains, cars never replaced the horse and carriage and corporations never replaced family ownership of accommodations.
"You have Fudge Stores where box recipes never replaced our 19th Century recipes," the bureau explains. "You have a place to leave your routine, discover the rhythm of waves and horse-clops and a place that getting to is half the fun."
Accommodations include hotels, bed & breakfast, condos, and cottages and homes, all family owned. You won't find a franchise on the island. The massive Grand Hotel lives up to its name, and should be seen, even if you don't stay there. It was voted Travel+Leisure Family magazine's best resorts for families and kids.
You can board a ferry for the island from either Mackinaw City on the Lower Peninsula or St. Ignace on the Upper Peninsula, both accessible from I-75.
Catalina Island, California
In the Pacific Ocean, just 22 miles southwest of Los Angeles, lies Catalina Island, the southernmost of California's Channel Islands. The island consists of two towns, the incorporated town of Avalon on the east end, and unincorporated community known as Two Harbors to the west. The towns lie in the shadow of a towering rugged wilderness with majestic beauty, owned and operated by the Catalina Island Conservancy.
Catalina is another island where there are few cars. Visitors and residents alike get around by foot, bicycle, or golf cart.
There are several hotels. The Mt. Ada offers sophisticated luxury, the Pavalion has proximity to the beach, and hotel Atwater offers value. In Two Harbors, accommodation choices include Banning House Lodge, Villa Santa Rosa, and Villa Santa Cruz.
To reach the island, you can take a passenger ferry from Newport Beach, Dana Point Long Beach or San Pedro, Calif. You could also fly in via helicopter, private plane, or sail over on a private boat.