---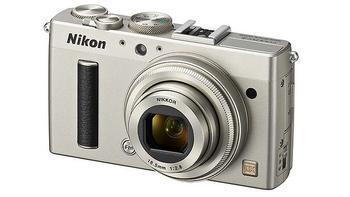 Smartphones perform so many functions they've actually eliminated some products from the market. Remember the Flip video camera? It was all the rage in 2008. By 2011 it was gone.
Cisco Systems, parent to the company that developed the pocket-sized video recorder, suspended operations, bowing to the inevitable. Consumers had begun to ask themselves, "Why do I need another device that just shoots video, when my phone can do it?"
Not only did smartphones shoot high-def video, many phones came with video editing software, so you could produce a movie right on your phone. All of a sudden, the Flip didn't look so revolutionary.
Is the same thing happening now with digital cameras? Not if digital camera-makers have anything to say about it.
Fighting back
While it is true your smartphone might take some great pictures, it isn't designed specifically to be a camera, a point driven home by camera-makers. Olympus has run ad campaigns that specifically attack the idea that your smartphone camera is good as a digital point-and-shoot. "A camera phone is to photography what two-minute noodles are to cooking," one ad declared.
Joshua Goldman, a senior editor at CNET, says the digital camera is not dead yet. Even though the top three cameras used for Flickr submissions are all iPhone models, Goldman writes that there's still plenty of interest in digital cameras from consumers serious about photography. He says a dedicated camera is going to bring more to the table than a smartphone camera, starting with a better lens and better controls.
But we're heard from a number of consumers who have invested in stand-alone cameras, some high-end models and others inexpensive point-and-shoot devices – who wish they hadn't. For example, Arun of Davangere, India, purchased an inexpensive Samsung L201 point-and-shoot camera.
Jammed lens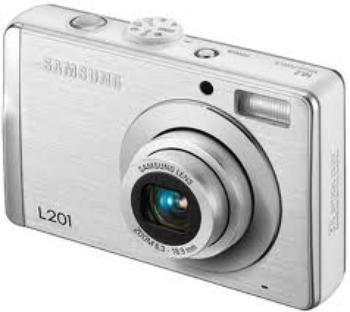 "After taking 40-50 photos, the lens jammed outside, and the back side of the camera became hot," Arun writes. "There was also a buzzing sound from the inside of the camera. This all happened for the second time in three years."
Linda, of Cranberry Township, Pa., reports a problem with the anti-reflective coating peeling off the LCD screen of her Sony NEX3.
"I was fortunate enough that I returned it to Sony days before the one-year warranty expired, and it was replaced free of charge and returned to me," she writes. "Lo and behold, just about a year later (this past winter), I started experiencing the same exact problem. I have been battling with Sony regarding the fact that I am experiencing a problem with not only one, but two defective screens on my camera. I have had at least four conversations with two different people at Sony."
If you want to take pictures under water, your smartphone is not going to be much help. But while you can purchase a waterproof camera for use below the surface, consumers have reported problems with some models.
"After researching water-proof cameras, I bought the Olympus Stylus Tough 8010," writes Tommy, of Seattle, Wash. "The Olympus website shows it's water-proof to 33 feet. After I purchased the camera, the manual states it's only water-proof if I send it in at least every 12 months to an authorized Olympus service center. The cost would be postage there and return with FedEx or UPS and the cost for replacing the rubber seals which the company told me is $59.95! This comes to close to $100 every 12 months and no camera while it sits waiting its turn to get new seals."
'Common problem'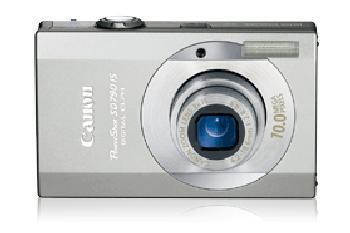 "I bought a Canon Powershot SD790IS and the lens will not close," writes Anne, of Los Angeles. "I have looked up the issue to find this is a common problem with this camera."
In fact, we've found that nearly every digital camera manufacturer has problems of some type, as reported by some of the consumers using the products. Despite that, however, serious photographers are likely to stick with a stand-alone unit rather than their smartphone. Of course, they're likely to choose something a bit sturdier and more expensive than the models we've mentioned.
What about the casual photographer? Depending on the smartphone, the onboard camera can be more than adequate. Bloomberg reports sales of point-and-shoot cameras fell 46% in 2012, mainly because so many consumers liked the convenience of always having a camera at hand in their ever-present smartphone.
DxOMark, a company that rates camera equipment, recently rated some smartphone cameras as better than some five-year-old point-and-shoot cameras. And, the company said, smartphone cameras are getting better all the time.
---