---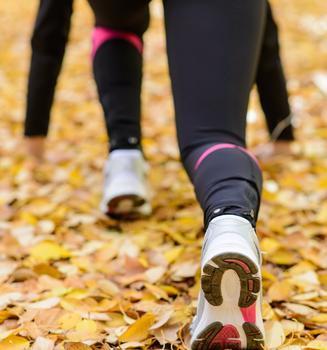 Exercise is good for you. Everybody knows that. But it has drawbacks -- for one thing, it can make you sweat, which can be a problem for women with certain hair styles.
That may sound fanciful but it's not. In fact, a recent study surveyed 103 African-American women and found that nearly 40 percent of the women reported avoiding exercise at times because of their hair, according to a report published Online First by Archives of Dermatology,a JAMA Network publication.
Rebecca R. Hall, M.D., of the Wake Forest School of Medicine, Winston-Salem, N.C., and colleagues surveyed 103 African-American women, average age 42, about their hair care practices and physical activity.
"Hair maintenance in African-American women in this study limited their participation in physical activity with more than half of the women exercising less than 75 minutes/week and 26.2 percent reporting 0 minutes of exercise per week," the authors said.
Most of the women (62.1 percent) wore their hair in a relaxed, chemically-straightened style and most washed their hair every one to two weeks (81.6 percent).
Specifically, the researchers found that hair concerns caused 35.9 percent of the women to avoid swimming, while 29.1 percent avoided aerobic and gym activities.
Women with normal scalps (not dry or oily) were significantly more like to participate in aerobic/gym activities than those with scalp complaints. Women who exercised less because of hair concerns were 2.9 times less likely to exercise more than 150 minutes per week, according to study results.
Because hair care and hairstyle maintenance can be costly for African-American women and because of the relative infrequency of hair washing needed to maintain many common hairstyles they may opt to avoid exercise and the associated sweating, according to the study.
Long-term, this is bad news for black women's health, the researchers said.
"Effective strategies to promote physical activity in African-American women, known to disproportionately have obesity and associated sedentary diseases, must include addressing dermatologic barriers to physical activity with strategies that address hairstyle maintenance," the study said.
The authors said physicians need to be aware of these issues when counseling their African-American patients.
---