---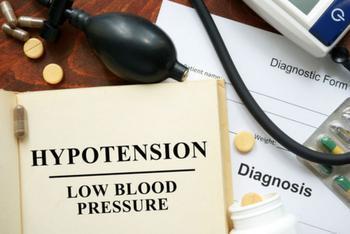 Millions of Americans take medication to lower their blood pressure and combat hypertension. Now, some doctors worry their colleagues are using drugs to drive blood pressure too low.
Specifically, researchers at Johns Hopkins have focused on diastolic blood pressure, a measure of pressure in arteries between heartbeats when the heart is resting. It's the bottom number in a blood pressure reading, such as 130 over 85. In such a reading, the 85 is the diastolic pressure.
Amid rising obesity and diabetes, high blood pressure has become an increasing health threat, increasing the risk of heart attack and stroke. Doctors have responded with new and powerful drugs to maintain pressure at lower rates.
After analyzing medical records gathered over 30 years of federal health studies, the Johns Hopkins researchers say they have found evidence that pushing blood pressure too low can damage the heart.
The numbers are linked
Hopkins heart specialist William McEvoy say the problem is doctors' focus on driving the top number – the systolic pressure – to a maximum of 120. Since the top and bottom numbers are linked, that often pushes the diastolic pressure below 80.
"Our key finding suggests that for some patients, there should perhaps be modification of intensive anti-hypertensive treatment recommendations issued last year as a result of the SPRINT trial, and that physicians shouldn't look at driving down the top blood pressure number in isolation without considering implications of lowering the bottom number," McEvoy said.
There has been a lot of debate in medical circles in recent years about what a healthy blood pressure number should be. Medical authorities have consistently pushed the standard lower – to 120 over 80 – meaning more people would need prescription medication to reach and maintain that level.
Another look at goals
In 2013 an American Medical Association (AMA) panel on hypertension made a few waves when it suggested blood pressure goals had been set too low. It suggested patients over 60 were fine with a blood pressure reading of 150 over 90.
Many health professionals have questioned that finding, but it is also interesting that a Duke University study the following year determined that under the revised guidelines, the number of patients requiring prescription drugs to meet their target blood pressure was reduced by 5.8 million people.
"Raising the target in older adults is controversial, and not all experts agree with this new recommendation," lead author Ann Marie Navar-Boggan, a cardiology fellow at Duke University School of Medicine, said at the time. "In this study, we wanted to determine the number of adults affected by these changes."
Based on their study, the Duke researchers estimated the proportion of U.S. adults in need of hypertension treatment would decrease from 40.6% under the old guidelines to 31.7% under the new recommendations, resulting in a pretty big hit for drug companies.
If you are currently taking prescription drug medication, you should continue doing so until you can have a discussion with your health care provider about your health situation and what your target blood pressure should be.
---