---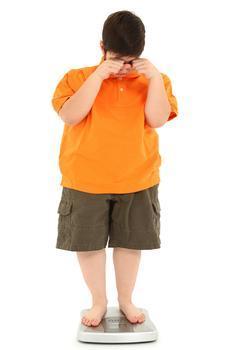 Over the last few years, there has been extensive talk about the obesity problem here in the United States, particularly childhood obesity, and there's also been a good amount of dialogue on what children should do to live more healthfully.
It's been widely reported that childhood obesity is linked to a host of serious illnesses like diabetes and heart disease, so a large part of the national dialogue has also been about what kids and parents should do to eat better and get more exercise.
But what should parents do when eating right and exercising aren't enough, and the obesity problem goes from something that can be self-managed to something that's out of control?
Although a recent study found a majority of parents oppose bariatric weight-loss surgery -- also called gastric bypass -- for their obese teens, a group of researchers say the procedure can be a big help to young patients.
Researchers found that weight-loss surgery improved blood flow among 60 percent of teens who underwent the procedure, and also decreased their heart size, which in many cases had become enlarged because of obesity.
These results were determined after a research team from Nationwide Children's Hospital conducted cardiac MRI tests on teen patients, both before and after they underwent weight loss surgery, a procedure that's not typically done on teens today.
Teen lost 100 pounds
To find out just how weight loss surgery may impact the life of a teenager, we spoke to 21-year old Kelley Allen, from New Concord, Ohio, who had bariatric surgery when she was 17 years of age.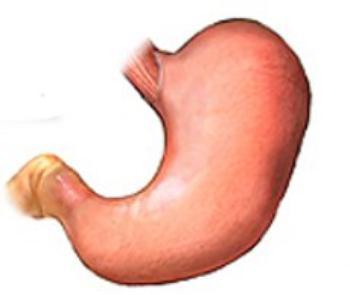 After losing 100 pounds since the surgery, she says the changes in her life have been pretty tremendous.
"Things have changed for me in many ways since surgery, not just physically but mentally," she said in an interview with ConsumerAffairs.
"I had zero confidence in myself before surgery. But after I had the surgery and saw the results and realized how much better I physically felt, I knew that I had a second chance at life and I was excited about it."
Kelley also says that when it came time to decide whether to get the surgery, the decision wasn't very difficult due to the heavy amount of research she did beforehand.
"It was not a tough decision for me at all, because I made an informed decision," she said. "I did the research about the surgery and I felt that it was what I needed to do. The decision to go ahead with the surgery was one that I made on my own. I knew that my parents supported me and they had given me their opinions but they wanted me to solely make the final decision."
The research team points to the fact that one out of five kids suffers from obesity in the United States, which is three times the rate of just a generation ago, and although new health initiatives have been established to help lower the childhood obesity rate, the number of kids suffering from obesity just isn't decreasing fast enough.
Kelley says one of the good things about the weight-loss surgery, at least in her case, was a fast recovery time.
"Recovery for me personally was not difficult," she says. "I was back to school in two weeks for half days and four weeks after surgery I was going for full days. I felt that a lot of the recovery was because I had the determination."
A family affair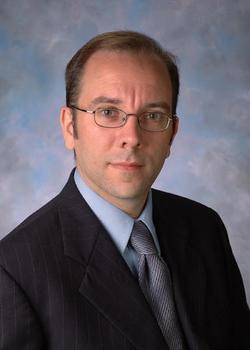 Some parents may still be worried about their teenagers getting such an invasive procedure so early in life, but Dr. Marc Michalsky, who was involved in the study and also one of the physicians who performed the bariatric surgery on Kelley, said both parents and teenager really need to be involved in the decision-making process, and the procedure should not be one that kids make alone.
"One of the most important factors that parents of potential bariatric patients should consider is the fact that the process of surgical weight reduction for adolescents is a family affair," said Dr. Michalsky in an interview with ConsumerAffairs.
"Parents have a huge role in helping their child achieve optimal weight reduction since, in most instances; they are primarily responsible for overseeing the patient's nutritional intake and associated behaviors."
Dr. Michalsky also says that until now, there haven't been many studies on the relationship between cardiovascular disease and childhood obesity.
"While there have been reports of indirect measures of cardiovascular risk in the severely obese adolescent population, including studies demonstrating the presence of several biomarkers of cardiovascular disease (i.e. elevated serum insulin level, cholesterol and triglycerides), only a few studies have shown direct evidence of cardiac structural and functional abnormalities in this population."
And because there haven't been many of these studies conducted on teen obesity, weight-loss surgery and how it affects the heart, many parents may not associate teen obesity with organ damage, and also may not realize what an impact weight-loss surgery can have.
Cardiovascular abnormalities
"We were initially quite surprised to learn that a certain proportion of patients appear to have cardiovascular abnormalities identified using cardiac MRI," Dr. Michalsky said. "However, it is important to realize that the results presented in the current study are quite preliminary and require additional large-scale investigation before more reliable conclusions can be drawn."
"I believe that the important take-home message is that obesity affects many important organ systems which support the need for effective intervention designed to improve and extend the life of their child."
Dr. Michalsky also says bariatric surgery should never be performed on teens solely for cosmetic reasons; each teen who qualifies is suffering physical damage, not just an image problem.
"Many of the adolescent patients that present for surgical weight reduction are dealing with many obesity-related co-morbid illnesses that were previously only thought to affect the adult population," he said. "Examples include, Type 2 diabetes, sleep apnea, hypertension, insulin resistance, liver disease, cardiovascular disease, etc."
As far as whether teens and parents should move forward with weight-loss surgery, Kelley says it all starts with research, and doing your homework on the procedure is what should actually shape your decision.
"My first suggestion would be to research the surgery, so when they do make a decision it is an informed one. I feel that it is so important to understand what goes on with the surgery, because it is such a big change," she said.
Also, "Stay positive. People do not always agree with the decision that you may make, but if you are happy and excited, then that is what matters."
---