---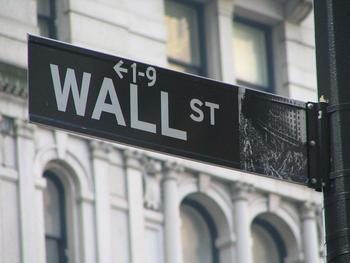 Since the day after election day, Wall Street has been on a tear, with the major stock averages moving into record territory day after day.
Analysts say much of the advance has been due to a change in economic outlook. A Trump administration is expected to spend more on infrastructure and lower the corporate tax rate. That, in turn, is expected to spur economic growth.
Treasury Secretary-designate Steve Mnuchin is on record predicting sustained economic growth of 3% or more.
But the euphoria may be a bit premature, some analysts caution. The stock market, specifically, has already priced in the economic growth that has yet to be achieved. And the economic advancement might not be as easy as it sounds.
Contrarian view
John Connaughton, an economist at the University of North Carolina (UNC) Charlotte takes a somewhat contrarian view. He expects the same slow pace of economic growth to continue for a while.
"During the first half of 2016, the North Carolina economy seemed to experience slower growth than during the previous 18 months," he said. "What has been happening in North Carolina during the first half of 2016 is not dissimilar to what has happened in the U.S. It seems that after seven years of economic expansion, the economy has begun to slow."
Many consumers who are struggling to keep up may be surprised to learn that the U.S. economy has been expanding for 89 months. It's just been at a very slow pace.
But Connaughton says the current economic expansion is the fourth-longest on record, going back to 1854. And despite the post-election rise in business and consumer confidence, he doesn't expect much to change, in the way of economic growth, in the coming year. Economic headwinds, he says, include falling productivity and the retirement of the Baby Boomer generation.
Economists largely skeptical
An early December poll by Reuters found the Trump bump that has boosted the stock market hasn't really changed economists' outlook, who note that recessions are regular occurrences, even if the expansion has been less than robust.
The economists in the poll correctly predicted the Federal Reserve's decision this week to hike short term interest rates. Fed Chair Janet Yellen held out the prospect of three additional hikes in 2017, suggesting a more optimistic outlook for economic growth.
But at the same time, Yellen left herself some wiggle room, suggesting the Fed could always hold off on normalizing rates if economic growth doesn't measure up to rosy expectations.
---