---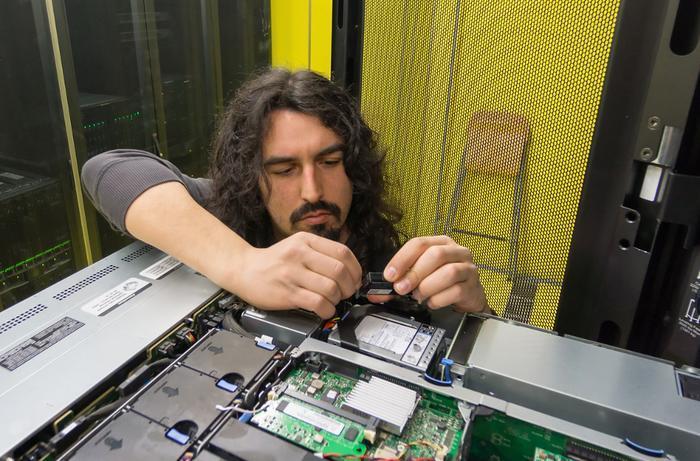 The price of a college education has skyrocketed in the last generation. Today, millions take on steep debt to get a bachelor's degree in hopes of getting a good job.
Lately, however, good jobs have been hard to come by. Since 2009 more college graduates have struggled to find jobs. Many have been forced to take jobs that don't require a college education.
According to the Labor Department the unemployment rate among college graduates runs between 3.2% and 3.5%. Yet, to hear corporations tell it, there are jobs available. There just aren't the people with the skills and training to fill them.
Something to consider?
So if you or someone in your family is planning to attend college in hopes of improving employability, perhaps vocational training is something to consider.
When it comes to higher education, vocational schools simply haven't gotten the love that colleges have. The assumption has been that vocational students are aiming lower.
But is that really true? Today, vocational schools offer a wide range of training for specific jobs which companies are currently trying to fill.
Typically, a vocational certificate can be obtained in less than two years. Better still, the costs are much lower than many colleges.
Relative earning power
In 2012 researchers at Georgetown University's Center for Education and the Workforce conducted a study of the relative earning power of students opting for the vocational path.
They found that 39% of men with a certificate earn more than men who earned an associate's degree, something you would typically get in two years from a community college. More impressive, nearly a quarter earned more than men who graduated with a bachelor's degree.
A corresponding study found science and technology-related training paid off even more. Getting a two year science degree at a community college provided more earning power than the average humanities bachelor's degree.
An April survey by jobs site Careerbuilder.com found a growing number of employers concerned about the preparedness of recent college graduates. For example, 53% of the HR directors surveyed thought college graduates were too strong on academics and not strong enough on real world applications.
Entry level jobs more demanding
A quarter of those surveyed said even their company's entry level jobs had grown more complex, requiring a higher level of technical ability than college graduates bring to the job.
According to the survey, the most sought-after backgrounds for entry-level employees include business, computer and information sciences, engineering, math and statistics and health professions – all of which are available through vocational training.
Compare the costs
Students considering vocational training need to consider costs, just as college students should. Typically, the least expensive certificate training is available at public institutions like community colleges.
The state of North Carolina has an online tool for determining the real costs of vocational education at institutions nationwide.
By entering the field you wish to pursue you can get a list of institutions offering certification, the length of the certificate program and the cost.
Lately private companies have entered the vocational training field in greater numbers, opening for-profit vocational schools that can be expensive. Not only that, officials have questioned the value of the instruction they provide.
In March the Department of Education proposed new regulations to measure whether some career programs, such as culinary arts, provide adequate training for graduates to actually get jobs.
Programs that don't meet the new requirements would become ineligible for federal loan and grant funds.
---