---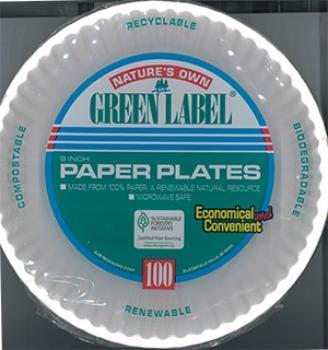 The notion that plastic can be biodegradable may be one of those things that sounds too good to be true, and the Federal Trade Commission (FTC) is taking a close look at manufacturers' claims.
The FTC today announced six enforcement actions, including one that imposes a $450,000 civil penalty and five that for the first time address biodegradable plastic claims, as part of the agency's ongoing crackdown on false and misleading environmental claims.
The plastic cases include a complaint against a company that markets an additive it claims makes plastic products biodegradable and four complaints against companies that marketed various plastics with allegedly false and unsupported claims that their products were biodegradable.
In the civil penalty case, the FTC filed a complaint and consent order against a company for violating a 1994 FTC order that prohibited it from making unsupported green claims for its paper plates and bags.
All of these cases are part of the FTC's program to ensure compliance with the agency's recently revised Green Guides. The Commission publishes the Guides to help businesses market their products accurately, providing guidance as to what constitutes deceptive and non-deceptive environmental claims.
"It's no secret that consumers want products that are environmentally friendly, and that companies are trying to meet that need," said Jessica Rich, Director of the Federal Trade Commission's Bureau of Consumer Protection. "But companies that don't have evidence to support the environmental claims they make about their products erode consumer confidence and undermine those companies that are playing by the rules."
More information is available here.
---