---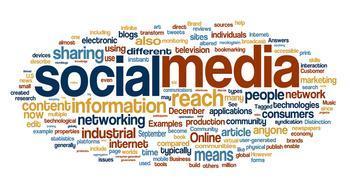 When it comes to social media, there are some people who have signed up for it but never use it and those who use social media once in a while just because it's there. And then you have folks who constantly use it and would rather "tweet" someone than pay them a visit.
Some might say that social media has been a great addition to our culture because it makes keeping up with people so easy. But others think it has removed our desire to connect with people face-to-face.
Michael Houlihan, co-founder of Barefoot Cellars says social media is a wonderful thing to have in our society, but it should never replace human interaction.
Up close and personal
"Social media and technology do have their place, but they are not, and never will be, a substitute for in-person interaction," he says.
Houlihan, whose company produces the popular Barefoot Wine, says he would have never achieved the same kind of success through social media. He says meeting with people in person allowed him to establish stronger relationships.
"I can't tell you how many retailers, suppliers, and potential customers I visited in person during those early years," says Houlihan. "What I can tell you is that I would have never gotten satisfactory results if I had tried to build those relationships via email and social media. People don't just buy your product; they buy you."
Houlihan believes that face-to-face contact is the best way to build business relationships. Others feel it's the best way to build relationships overall.
Turning inward
Andrew Keen, author of Digital Vertigo: How Today's Online Social Revolution is Dividing, Diminishing and Disorienting Us, told WebProNews that social media has made a lot of people self-absorbed.
"As we retreat from real social things, and as we retreat from readily watching or listening to other people's ideas -- music, movies, books -- we seem to be more and more preoccupied with broadcasting ourselves, "says Keen. And that, I think is deeply narcissistic and ultimately doesn't reflect well on ourselves as individuals or collectively as a species."
Social media explosion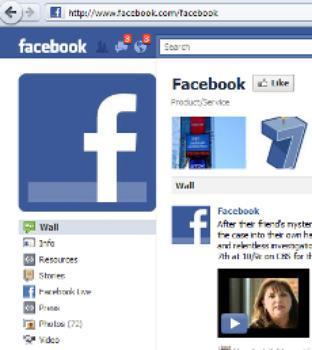 And just how many people are using social media these days?
Well, Facebook has over 1.1 billion users. Twitter has 500 million, Pinterest over 48 million and Google + has 343 million users.
And these are just four of the social media sites
A good portion of users admit to using social media sites to keep in touch with their family and friends, which suggests many aren't keeping in touch through face-to-face contact.
According to statistics released by the company NM Incite, 89% of social media users say keeping up with family and friends is the main reason they use sites like Facebook and Twitter.
Making new friends is the second most popular reason, as 70% of users admit to using their keyboard to meet somebody new, which means that a lot of folks aren't meeting people the old fashioned way.
Younger users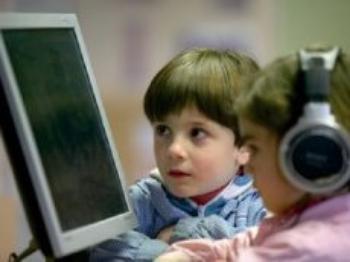 And what about the younger ones?
Most young kids have never lived in a world that doesn't involve social media, so will their face-to-face communication skills suffer for it?
Yes, said educational psychologist Dr. Kairen Cullen in an interview with The Evening Standard.
"New media increases access for lots of children, but on the other hand it doesn't give them experience of face-to-face contact. We only get good at this with lots of practice," she said. "There is this immediate gratification element to new media -- it doesn't allow children to build up patience and time-keeping. It's a mixed picture."
Houlihan agrees and says practice is the only thing that will make a person a good communicator.
"Like any skill, becoming personable takes practice," he says. "A good way to start is to eliminate virtual communication when in-person communication is possible or more effective. "So shake hands and come out a winner. Remember, genuine, lasting and dependable relationships take time and physical presence. High touch beats high tech every time."
True impact
However there are others who believe that social media isn't as bad as some people may think.
Dr. Megan Moreno, who specializes in adolescent medicine at the University of Wisconsin-Madison, said when there's a big shift in technology some people get worried that society will be affected negatively.
"When a new technology comes out that is something so important, there is this initial alarmist reaction," said Moreno in an interview with the The New York Times.
Houlihan says social media is a good thing for our culture, but says it should be used to start a relationship, not maintain one.
"A relationship can start through text, email, or social media; in fact, I encourage entrepreneurs and other businesspeople to utilize those resources," he says. "But in order to be lasting and dependable, a relationship has to grow in person. Yes, developing your face-to-face social skills will make you feel vulnerable at times. As is the case with learning to walk, though feeling vulnerable is why we get so good at it."
Here are Houlihan's reasons why people should use face-to-face contact instead of social media.
You're better able to give personalized attention.
You're more effective in general.
Facial expressions help get your message across, along with your body language and tonality.
Your vulnerability shows, which is a good thing.
---