---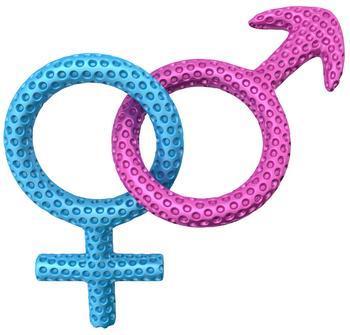 Since the Chicago Board of Education passed a new policy that says sex education will start at the kindergarten level, the topic of educating children about sex has once again become a national discussion.
Chicago's new sex education and health programs will begin in two years and officials say the main purpose of the classes is to not only teach kids about the basics of sexuality—but more specifically, it's supposed to help them approach it with an understanding that will hopefully stay with them throughout their lives.
"It is important that we provide students of all ages with accurate and appropriate information so they can make healthy choices in regards to their social interactions, behaviors and relationships," said Barbara Byrd-Bennett, Chicago Public School System's CEO.
"By implementing a new sexual health education policy, we will be helping them to build a foundation of knowledge that can guide them not just in the preadolescent and adolescent years, but throughout their lives," she said.
But just how effective is sex education among students when it comes to making proper decisions in the future? And if they do decide to engage in sexual activity when they become older, are they still able to pull from the information they learned when they were little kids in elementary school?
Teen births
In a study conducted by Washington University in St. Louis, researchers found that states that implemented full-on sexual education programs had lower teen birth rates compared to those states that didn't use sexual education in the same way.
In the study, the research team examined school curriculums in 24 states across the U.S. and examined the birth rates of teenage girls between the ages of 15 to 17 and overall it was confirmed that sex education had a direct impact when it came to condom use, HIV prevention and other areas of sexuality, which tended to stay with the students as they became older.
However, the researchers said the results and the success levels of the sex and health courses varied by state, and when coupled with things like a family's religious or political beliefs, those beliefs had a direct impact on teenage birth rates and the other sexual statistics.
"Although the teen birth rates and teen pregnancy rates are dropping year after year, we still have disparities between states, and we have higher teen birth and teen pregnancy rates when we're compared to other industrialized countries," said Patricia Cavazos-Rehg,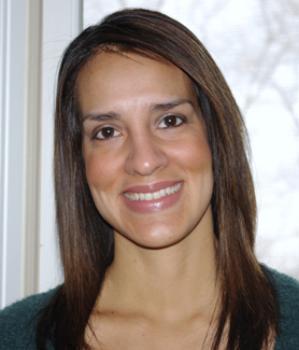 one of the study authors.
All these variables are cited by critics who say that talking about sex in schools—especially among younger students—won't be a determining factor when it comes to pregnancy prevention or avoiding sexually transmitted diseases.
"There can be enormous variation between what goes on in one state and what goes on in another state even if they both indicate that they discuss how to use a condom or pregnancy prevention," said teen sex expert Amy Bleakley, who wasn't involved in the study.
A separate study led by a team of Scotland researchers found that even more direct methods of sex education didn't quite produce the results that school officials were looking for.
When administrators provided condoms to teen students as a part of its sex education program, it had little to no impact on teenage pregnancy or the rate of teens getting sexually transmitted diseases.
"Poorer young people made more use of sexual health services, but this didn't translate into behavior change," said lead study author Lawrie Elliott. "Sexual inequalities remained, particularly among girls."
Anyone listening?
So the questions remains, just how closely are students listening to the educational messages involving sex?
With two thirds of the schools in the U.S. having sex programs, some would say the percentages of teens having sex doesn't seem to be dropping, and the number of teens having sex responsibly doesn't seem to be falling all that much either.
According to the CDC, almost 40% of teens said they had sexual intercourse without using a condom in 2011 and 76.7 % of girls said they didn't use birth control pills or Depo-Provera to prevent pregnancy when last engaging in sexual activity.
In addition, the CDC showed that out of the 19 million new STD cases that were recorded in 2009, almost half of those cases were from people in the 15 to 19 year old age range, which could easily make one question just how successful sexual education really is.
The folks who put together the National Sexuality Education Standards released a report last year that suggested sex education is more about younger kids learning tolerance than anything else.
There's "a pressing need to address harassment, bullying and relationship violence in our schools, which have a significant impact on a student's emotional and physical well-being as well as on academic success," read a National Sexuality Education Standards report.
But just how successful the Chicago school system will be in changing some of the future perceptions about sexuality in teenagers remains to be seen, but undoubtedly parents and educators will continue to discuss not only when sexual education should begin, but if it's really needed at all, since so many other factors come into play.
---