---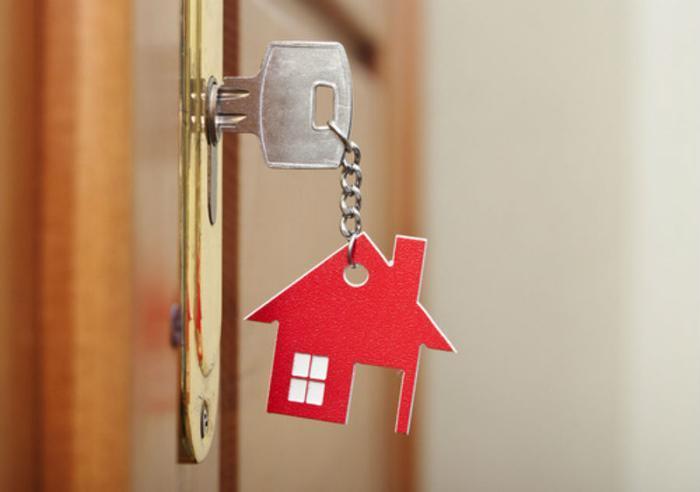 Home sales have slowed in recent months for two main reasons. First, there just aren't as many homes for sale.
Second, first time buyers who are now renting are having a hard time scraping together the down payment. In a recent report, real estate marketplace Zillow found nearly 70% of renters said the inability to put their hands on a down payment was the biggest thing keeping them from buying a house. Not surprisingly, the homeownership rate is at its lowest point ever.
"With home values close to record highs, it's no surprise renters are concerned about coming up with enough money to buy a home," said Zillow Chief Economist Dr. Svenja Gudell. "Rising rents are also a factor -- it's extremely difficult to save when you're paying record-high rents.
So more and more renters have been turning to a lease-purchase option, known as rent-to-own. It's a rental agreement that gives the renter the option to purchase the home at a later date, at a specified price.
In addition to the rent, the monthly payment carries an extra amount that is applied to the down payment, so that at a specified time the sales transaction can take place.
Zillow says it can be a good option for a would-be buyer who is short of the required down payment, especially if their credit is a little shaky. But the Zillow editors strongly recommend that anyone considering a rent-to-own option get pre-approved for a mortgage first. If you can't get pre-approved, rent-to-own isn't going to be a good option.
Concerns
The National Association of Realtors (NAR), which has never been too keen on the concept, recently raised some concerns. It reports a big increase in these rent-to-own agreements in the aftermath of the real estate market crash, along with an increase in legal disputes over them.
The association points out that many lease-purchase contracts require the tenants to make all repairs to the property, no matter how big, even though they do not yet own it.
Here is another things for tenants to think about: the extra money for the down payment, above and beyond the market priced rent, is not going into an escrow account. If you don't buy the house before the option expires, the landlord may keep the money. That's a major incentive for the property owner to agree to a lease-purchase contract.
Potential pitfalls
Forbes magazine has also listed a number of potential pitfalls for renters/buyers, including the possibility that the owner could lose the property to foreclosure while you are renting it. Forbes recommends that anyone considering a rent-to-own arrangement should check the landlord's credit and look for signs of financial trouble.
Also, make sure the contract lays out clearly who is responsible for maintenance and repairs. The contract should be a "lease-option," rather than "lease-purchase." The latter may require you to buy the property at the end of the lease.
Remember, this is a house you may buy. So Forbes recommends having a home inspection before you sign on the dotted line.
---