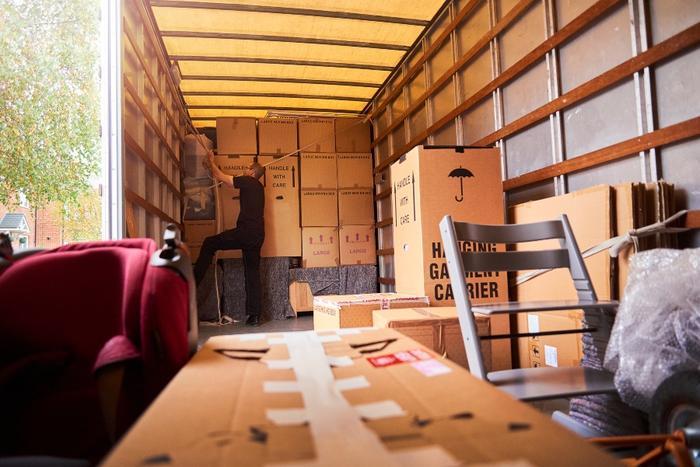 Let's face it, this isn't exactly the best time to be moving to a new city. 
The coronavirus (COVID-19) has shut down huge sections of the economy, but moving companies are considered "essential businesses" and are still operating. If your move can't be postponed, there are safe ways to pull it off and plenty of professional moving companies that can help you do it.
"To help prevent the spread of COVID-19, major moving companies are following guidelines from the Centers for Disease Control and Prevention (CDC) and the World Health Organization (WHO)," said Tom Rains, a content specialist at ConsumerAffairs. "Movers and drivers are wearing personal protective equipment like gloves and face masks. In-home estimates, once commonplace, are being replaced with over-the-phone or virtual estimates by video."
Guidelines
The American Moving and Storage Association (AMSA), an industry trade group, says a move during the pandemic can be done safely if everyone follows a few simple steps:
Notify the company ahead of time if anyone in your household may have contracted coronavirus, or may have been exposed to someone who has.

Check the company's website for information about how they are mitigating the health risks of COVID-19. Ask questions.

Ask about a virtual estimate, eliminating the need for an in-person visit.

Provide access to a sink, soap, and paper towels for use by the moving crew throughout the move. If this isn't practical, and it is readily available, provide hand sanitizer.

Purchase new moving boxes and tape from your mover; this isn't the time to use recycled boxes from online sources, or from stores.

Your mover may also have plastic bins available for rental. Wipe down the interior and exterior with a disinfecting wipe before packing items in them.

If you have shelf-stable food you plan to throw out to lighten your load, consider donating them to  Move For Hunger to help feed people within your community.

Consider deep cleaning your new home before unpacking to mitigate further the risk of contracting the virus.
ConsumerAffairs has collected hundreds of reviews of the major moving companies. You'll find them here.
Transparent and flexible
On its blog, real estate marketplace Zillow also advises people moving during the pandemic to be transparent and flexible. If you live in an apartment building, let your neighbors know when moving day is and that you have taken precautions against the virus.
"If you or any family members are experiencing coronavirus symptoms, postpone your moving plans," Zillow advises. "Though rescheduling is a pain, the health and safety of your community comes first."
Rains says the percentage of people moving in the U.S. fell to an all-time low in 2019, and the current pandemic could cause an even bigger drop. On the other hand, moving activity could begin picking up in the months ahead if urban dwellers decide it might be healthier to live in a less densely populated area.
Harris Poll researchers recently found that nearly a third of respondents were thinking about moving to a less crowded area. Young people and urban residents were the most likely to be considering a move.