---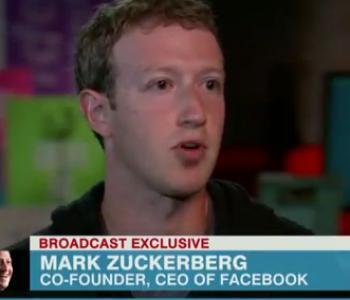 First it was Google with its idea of floating antenna-equipped balloons over impoverished areas of the world. The balloons, part of something interestingly called "Project Loon," would beam down the Internet to the huddled masses below.
Now it's Mark Zuckerberg of Facebook fame and fortune. He and a small group of philanthropic companies like Samsung, Qualcomm and Nokia have a plan labeled Internet.org to extend broadband coverage -- and smartphone access -- to those same impoverished areas.
"Everything Facebook has done has been about giving all people around the world the power to connect," Zuckerberg said in prepared remarks yesterday. "There are huge barriers in developing countries to connecting and joining the knowledge economy. Internet.org brings together a global partnership that will work to overcome these challenges, including making internet access available to those who cannot currently afford it."
After all, studies have shown that Internet access improves the economy, creates jobs and boosts the fates of pornographers, slave traders and terrorists, so these are probably really great ideas.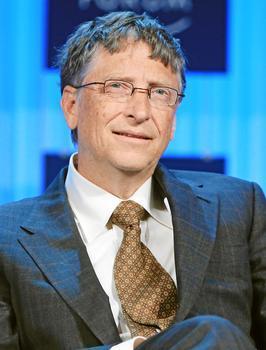 Bill Gates doesn't think much of these high-flying ideas though. Asked about the Google balloons a few weeks ago, he said: "When you're dying of malaria, I suppose you'll look up and see that balloon, and I'm not sure how it'll help you."
Gates, who with his wife Melinda, has contributed billions of dollars to rid developing nations of malaria, found the idea disappointing. "When a kid gets diarrhea, no, there's no website that relieves that," he said.
Billions of new friends
Zuckerberg's idea also is getting a chilly reception in some quarters. While it would probably add billions of "friends" to Facebook and sell billions of Nokia phones, it's not immediately apparent how it solves the severe health crisis that holds impoverished nations back.
It's not entirely without redeeming benefits though. The National Security Agency (NSA) would no doubt be delighted to have billions of more people to spy on, said Erik Sass, who writes The Social Graf blog at MediaPost.
"Among those billions of currently unconnected folks are doubtless some very angry people who will use the Internet to connect with likeminded individuals and possibly join a terrorist organization -- and the NSA will be watching," he said. The problem, Sass said, is that "NSA's process for doing so is, shall we say, 'data intensive,' as you have to collect a lot of information on a lot of people to catch the ones you're looking for.
He recalled the recent statement of the NSA director, General Keith Alexander: "You need the haystack to find the needle." Zuckerberg and Google would be making the haystack a lot bigger.
Here's the syrupy video that the Internet.org promoters released yesterday:
---