---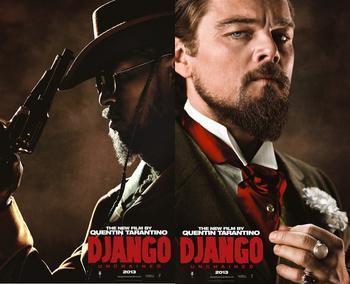 The first reaction to the massacre at Sandy Hook Elementary School in Newtown, Conn., was felt by the firearms industry. Share prices of gun manufacturers plunged as news of the tragedy spread and at least one retail store voluntarily pulled some weapons from its shelves.
But the blowback from Friday's tragedy may also be felt in Hollywood, where entertainment in recent years has featured more, and realistic gun violence. The impact may, or may not, fall on two blockbuster films being released next week for the holidays.
Cancelled premier
Hollywood mogul Harvey Weinstein has cancelled this week's tinsel town premier of Django Unchained, Quinton Tarantino's new film. Tarantino's signature is gratuitous violence and Django Unchained is no different. It's the story of a former slave and his bounty hunter partner who embark on a mission of revenge. Lots of bullets are fired and lots of people die.
"Our thoughts and prayers go out to the families of the tragedy in Newtown, Conn., and in this time of national mourning we have decided to forgo our scheduled event," Weinstein's company said in a statement. "However, we will be holding a private screening for the cast and crew and their friends and families."
The company made clear that it wasn't showing sensitivity because of the gun violence in the film, but because it didn't seem right to be "celebrating" while the nation is in mourning.
Meanwhile, the Film Society of Lincoln Center postponed a scheduled fundraiser revolving around the premier of Jack Reacher, another violence-laced film. Actor Tom Cruise plays a former military policeman investigating a sniper incident in which five people are killed. Again, the sponsors said the change was made because a celebratory event at this time was unseemly.
Shooting scene dropped from ad?
Still, the Hollywood Reporter quoted sources at Paramount as saying the television ad for Jack Reacher is being edited to remove a scene where Cruise fires an automatic weapon.
While Hollywood in general may be feeling self-conscious about the amount of violence in its entertainment products, Tarantino is not having any part of the self-examination. Insisting on continuing the current media tour for Django Unchained, Tarantino said he's tired of defending his films after every shocking shooting incident.
"I just think you know there's violence in the world, tragedies happen, blame the playmakers," Tarantino told an interviewer in New York. "It's a western. Give me a break."
---