---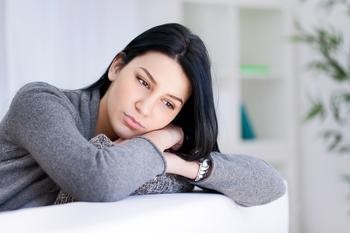 Any time you suggest an ailment or condition is over-diagnosed or over-treated, you are likely to start an argument. But researchers at the Johns Hopkins Bloomberg School of Public Health apparently have no fear of that.
They have issued a study that followed the cases of adults who had been identified in a clinical setting as suffering from depression, most of whom were prescribed medications. But according to the researchers, only 38.4% of them met the 12-month criteria for depression.
"Depression over-diagnosis and over-treatment is common in the U.S. and frankly the numbers are staggering," said Ramin J. Mojtabai, PhD, author of the study and an associate professor with the Bloomberg School's Department of Mental Health. "Among study participants who were 65 years old or older with clinician-identified depression, six out of every seven did not meet the 12-month major-depressive-episodes criteria. While participants who did not meet the criteria used significantly fewer services and treatment contacts, the majority of both groups used prescription psychiatric medication."
In fact, the health care system spends billions each year on these drugs, most of which are powerful and can have significant side effects. Earlier this week, a study found that Prozac and similar drugs may cause problems for surgery patients, and another study implicated them in autism.
There are at least 40 psychiatric prescription drugs in wide use in the U.S., including familiar names like Prozac, Zoloft and Paxil. These three drugs fall into the category of antidepressants.
Chemical balance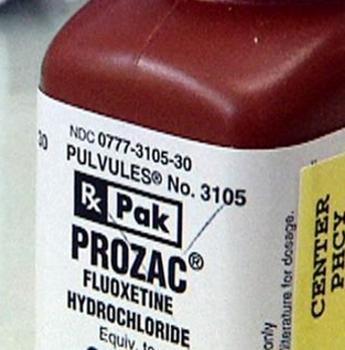 According to the National Institutes of Health (NIH), antidepressants work to balance some of the natural chemicals in the brain. The chemicals are called neurotransmitters and they generally affect mood and emotional response.
Antidepressants interact with chemicals like serotonin, norepinephrine, and dopamine. The objective is to correct any chemical imbalance, but anytime you begin altering anything in the brain, there's a possibility for things to go wrong.
Side effects from these drugs are usually related to physical conditions. You might get headaches, feel sick or be both unable to sleep and drowsy. But in some cases, there can be more serious side effects.
"Antidepressants are safe and popular, but some studies have suggested that they may have unintentional effects, especially in young people," NIH cautions on its website.
Suicidal thoughts
In 2004, the Food and Drug Administration FDA studied available data on trials of antidepressants that involved nearly 4,400 children and adolescents. It found that four percent of those taking antidepressants thought about or tried suicide, compared to two percent of those receiving placebos.
The following year FDA adopted a "black box" warning label—the most serious type of warning—on all antidepressant medications. The warning says there is an increased risk of suicidal thinking or attempts in children and adolescents taking antidepressants. Later, the warning was extended to include young adults up through age 24.
The Johns Hopkins researchers, meanwhile, are jumping into a discussion that is full of controversy. Treatment of depression is a cornerstone of modern healthcare, but dissenting voices are beginning to be heard. Most have to do with the drugs that are used.
Writing in the Huffington Post this week, Dr. Mark Hyman, a practicing physician and founder of the UltraWellness Center, claims the FDA and pharmaceutical industry are pushing anti-depressants on the public. But Hyman's complaint is with the medications. He does not believe depression is over-diagnosed.
"Depression is among the most common problems seen in primary care medicine," he writes. "Soon, it will be the second-leading cause of disability in this country."
The Johns Hopkins researchers aren't arguing that depression isn't a problem. Instead, they suggest many people who are diagnosed with depression don't have it, while many who are depressed are not being diagnosed. In other words, the wrong people are taking the drugs.
"A number of factors likely contribute to the high false-positive rate of depression diagnosis in community settings," said Mojtabai. "The new data suggest that the under-diagnosis and under-treatment of many who are in need of treatment occurs in conjunction with the over-diagnosis and over-treatment of others who do not need such treatment. There is a need for improved targeting of diagnosis and treatment of depression and other mental disorders in these settings."
What to do
If you think you or a family member might be suffering from depression, seek help immediately. But engage your clinician in a discussion of your symptoms and whether medication – and what kind of medication – should be part of your treatment.
If you are prescribed drugs for depression, be patient. It takes weeks for most medications to become effective. And it's very important not to stop taking the drug suddenly. Serious consequences can result. Always talk to your doctor before making any change in your regimen.
---