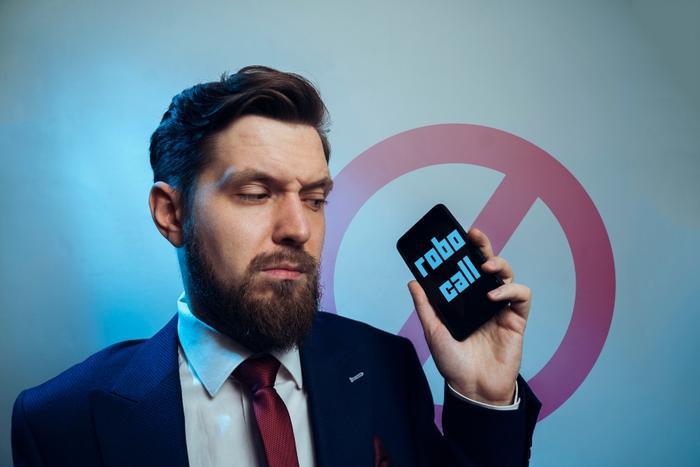 Republicans and Democrats in Congress appear to have something they can agree on: they don't like robocalls and are looking for ways to stop them -- or at least slow them down.
Sen. John Thune's (R-S.D.) TRACED Act, which would direct providers to block more of these types of calls, has attracted 84 co-sponsors from both sides of the aisle and has already been approved by the Senate by a vote of 97-1. The measure now goes to the House.
It would empower the Federal Communications Commission (FCC) to establish rules for when a provider may block a voice call based on information provided by the call authentication framework. The purpose is to protect telephone customers from receiving unwanted calls or texts from a caller using an unauthenticated number.
If enacted into law, the measure would require telecom providers to develop call authentication technologies that could detect and distinguish between calls from your dentist confirming an appointment and calls from a disembodied voice threatening you with arrest or trying to sell worthless health insurance.
House-Senate compromise
In mid-November, lawmakers in the House and Senate worked out a number of compromises in the measure that they said would improve its chances of passage.
"It's time to put Americans back in charge of their phones," six lawmakers who worked on the compromise said in a statement.  "Our agreement will require telephone carriers to verify calls and allow robocalls to be blocked in a consistent and transparent way, all at no extra charge to consumers."
This week, the proposed legislation won the backing of AARP, which noted that many robocalls are used to defraud seniors.
"Con artists frequently use illegal robocalls to deceive victims into paying money under false pretenses," said AARP Executive Vice President Nancy LeaMond. "All Americans will benefit from the safety provisions of the Pallone-Thune TRACED Act."
Caller ID spoofing
LeaMond says the lack of authentication is a current weakness used by scammers who often disguise or "spoof" Caller ID displays. A survey conducted by AARP earlier this year found a high consumer reliance on Caller ID when deciding whether to answer a call.  
Consumers almost universally hate robocalls, which consistently show up as the Federal Trade Commission's (FTC) top complaint from consumers each year. 
The call-blocking app YouMail reported last month that consumers received 5.7 billion robocalls in October, a 25 percent jump from September and a 7 percent increase over the previous all-time high of 5.2 billion robocalls in March.