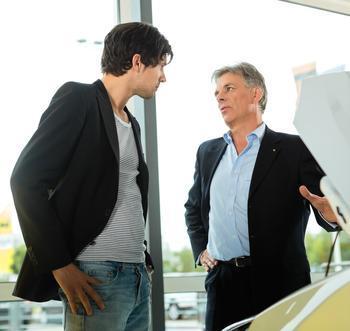 Car dealers have been wheeling and dealing so far in 2013, driving sales to record highs. While each month provides some tantalizing offers, August just might be the best month to visit a new car showroom.
Here's why – a study by TrueCar.com, an automotive website,shows the average price for buying a vehicle in August is more than $150 lower than any other month. On average, that's $500 less than the the other 11 months.
What may be more surprising is that it's $1,000 less than December. Even though conventional wisdom suggests December is one of the best months of the year in which to buy a new car, the data suggests it's actually one of the most expensive.
Why August?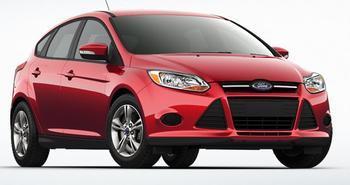 So, what makes August such an opportune time to upgrade your wheels?
"August is the best month to buy a car or truck because dealers are cleaning out older inventory as the new models roll in," said Scott Painter, founder and CEO of TrueCar. "This change-over means late-model vehicles are priced to be quickly sold off the lot. August is definitely the time to buy if you're looking to save money."
Let's just take that notion for a test drive. Here's what Honda, one of the best-selling nameplates in America, is offering in August.
2013 Honda Civic: $18,109 - $24,716; 0.9% APR financing for 24-60 months.

2013 Honda Accord: $21,219 - $32,418; 0.9% APR financing for 24-36 months or 1.9% for 37 – 60 months.

2013 Honda Fit: $16,030 - $20,347; 0.9% APR financing for 61 – 72 months.
Ford is also offering some pretty compelling August deals, depending on the region of the country where you live. The 2013 Ford Escape is priced at $22,617 - $31,558. It's offering $1,500 cash back to customers in the northeast and southeast and $2,000 cash back to customers in the west, northwest and southwest. Some buyers in the west may qualify for additional 0% financing.
At the low end, the Ford Fiesta goes for $13,766 - $18,778. Buyers may qualify for $1,250 cash back or my opt for $1,000 cash and 0% financing up to 48 months.
The Ford Taurus, meanwhile, is offering among the biggest cash incentives this month. The Taurus, which sells for $26,394 - $34,259, is paying up to $4,250 to qualified purchasers. Another option is $1,750 cash back and 0% financing up to 60 months.
$28,950 transaction price
How much are you likely to spend? According to the TrueCar data, the average August transaction price over the previous four years is $28,950. February, with its Presidents Day sales, is second, at $29,109.
While you might find good deals on new cars in August, there may also be some good buys on used cars, especially three year-old models turned on on leases. The automotive site Edmunds.com reports the average price of a used car at franchise dealerships is down $118 in the first half of 2013 to $15,986.
You might have trouble getting the best deal on a used Honda. Hondas sold faster at franchise dealerships than all other brands. Lincolns, on the other hand, might yield the biggest bargains since they sold at the slowest rate.
If you're looking for a used hybrid, you may be in luck. Because hybrid leases jumped in 2010, Edmunds expects a significant increase in used hybrid inventories in the third quarter.