---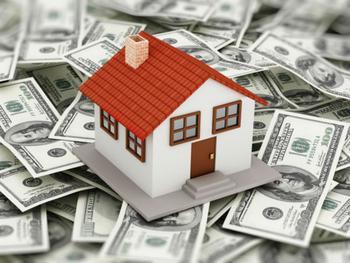 The year-long housing market narrative has been one of rising prices, which has been cheered as a good economic sign.
After all, the housing crash of 2008-09 left millions of homeowners underwater and led to widespread foreclosures.
But real estate marketplace Zillow reports home prices are now rising faster than anyone expected. And it isn't due to a robust economy – it's because the supply of homes for sale has shrunk, making the homes that are on the market worth more.
In its existing home sales report for April, the National Association of Realtors (NAR) said the median price for all types of homes was $232,500 – a gain of 6.3% year-over-year.
Zillow uses a different metric to measure home prices, and it places the median home price in the U.S. significantly less, at $187,000. Still, that's a 5% increase over the last 12 months and may be a cause for concern.
Worries
"The temporary relief from mortgage rates currently near three-year lows has helped preserve housing affordability this spring, but there's growing concern a number of buyers will be unable to find homes at affordable prices if wages don't rise and price growth doesn't slow," said Lawrence Yun, NAR's chief economist.
The Zillow report shows a wide gap in home prices, depending on the market. While prices seem to be rising in most markets, the median price appears to be reaching bubble proportions in some markets faster than others.
For example, in Dallas-Fort Worth, the median home price gained 12.6% in the last 12 months, but is only $183,000. San Francisco, meanwhile, saw a 10% appreciation in the median home price, which is now $806,800.
Wide price variations
Using Zillow's national median home value of $187,000 as a baseline, the median home in Dallas is 2% below the national average. However, the median home in San Francisco is more than four times the national average.
Denver, the nation's hottest housing market, saw the median home value rise 15.2% in the last year to $336,600 – nearly twice the national average. The median home price in Los Angeles is $567,700, more than three times the national average.
But the median home prices in Houston, Detroit, and Atlanta remain well below Zillow's national average, yet values grew in all three metros last year by at least 6%.
If a housing bubble is forming, it isn't universally recognized. People in Atlanta aren't seeing it. But home buyers in markets where inventory is low and high-income jobs are plentiful certainly are.
---