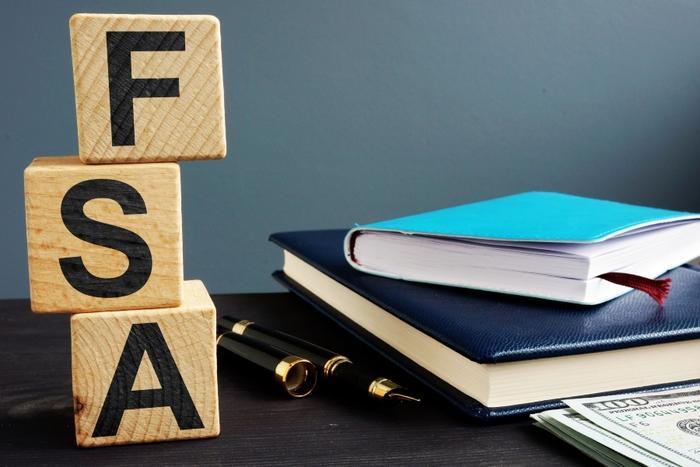 Since we're in the middle of open season on healthcare, the Internal Revenue Service (IRS) wants to remind consumers that, as an "eligible employee," they can use tax-free dollars for medical expenses and should give that option some consideration when deciding on healthcare plans.
Dating back to a promise the Trump administration made in 2016, employees of companies that offer healthcare "flexible spending arrangements" (FSAs), are eligible to use tax-free dollars to pay medical expenses not covered by other health plans. People who are considered "self-employed" aren't eligible for this particular benefit.
"An employee who chooses to participate can contribute up to $2,750 through payroll deductions during the 2020 plan year," the IRS said in a news release. The agency notes that "amounts contributed are not subject to federal income tax, Social Security tax or Medicare tax."
Plan particulars
Below are some points that consumers will want to keep in mind if they plan on taking advantage of an FSA. 
If an employee's plan allows it, their employer can also contribute to an employee's FSA.

Throughout the plan year, employees have the option to use FSA funds for qualified medical expenses that are not covered by their health plan. Healthcare.gov defines a "plan year" as "a 12-month period of benefits coverage under a group health plan. This 12-month period may not be the same as the calendar year. To find out when your plan year begins, you can check your plan documents or ask your employer. (Note: For individual health insurance policies, this 12-month period is called a 'policy year.')"

What is and what is not a "qualified medical expense" can change from insurer to insurer. Typically, those expenses are basics like copays and deductibles. After that, things start to vary with options like dental, vision, and hearing aids.

The FSA has a "use-or-lose" provision that forces participants to either use eligible expenses by the end of the plan year or forfeit any unspent benefits. The IRS notes that there's a small silver lining inside that provision, though. If an employer is so inclined, they can offer participating employees two options: 1) additional time -- usually no more than 2 ½ months; or, 2) the ability to carry over up to $500 of FSA-related funds to the following plan year.
To help consumers who need additional help getting through this maze, the IRS offers a guide on its website.
FSAs call for patience
While the upside of an FSA can be rosy, the downside calls for patience and understanding. In particular, ConsumerAffairs reviewers have raised issues with the time it takes for a claim to be processed.  
"I have a flexible spending account for childcare with Cigna and it is terrible," wrote Joey, a reviewer from South Carolina. "They take more than 30 days to process a reimbursement request! ... And then once it is processed, it takes another 4-5 business days for the direct deposit to go through. I am pulling out of this during our next open enrollment. I will just claim the deduction on my tax return at the end of the year. Who would have thought the IRS is more efficient than a private company."
And, if another reviewer's experience is typical, FSA users should file claims as early as possible.
"When you roll over from one plan year to the next, you have 90 days to submit a reimbursement request for dates of service that apply to the prior year's FSA," said reviewer Meg from Wisconsin. 
"I have been trying to submit a claim to this prior FSA for over a month now, which has been repeatedly misplaced. When it finally got through after talking to the third Customer Service Rep, the Claims Adjustment department determined that they received the request "one day too late," even though I had been trying to submit it for at least three weeks prior."
Having an FSA is a nice perk, but whether a person has access to it or not is dependent solely on the employer. "Employers are not required to offer FSAs," the IRS reminds consumers. Officials emphasize that interested employees "should check with their employer to see if they offer an FSA."