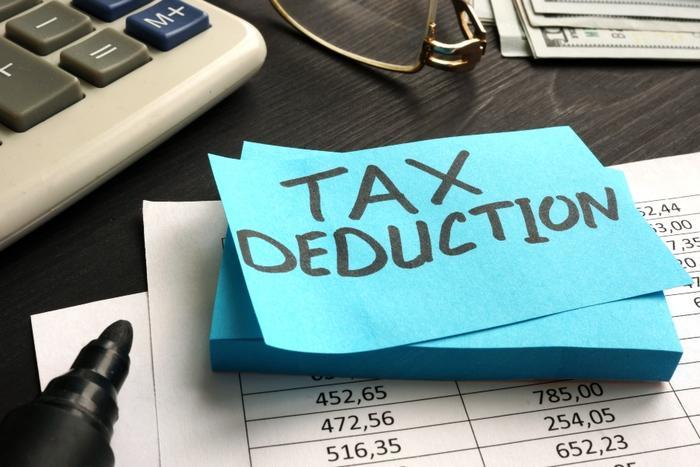 If you're part of the gig economy, run a side hustle, or are used to claiming business expense deductions, a word to the wise: the Internal Revenue Service (IRS) has a suggestion for you. It says consumers fitting the above description would be smart to review its proposed regulations on business-related deductions, especially the ones for meals and entertainment.
In short, what used to be allowed is pretty much a thing of the past. 
Clarifying what is eligible for a deduction
The 2017 Tax Cuts and Job Act (TCJA) essentially wiped out the deduction for all expenses related to what taxpayers were about to qualify as entertainment, amusement, or recreation. On top of that, it also limited the deduction for food- and beverage-related expenses that employers provided to their employees.
But, apparently, some of what TCJA laid out was open to interpretation. Now, the IRS is making a new effort to take all remaining iffyness out of business expenses to make things more cut and dried.
The IRS offered some nitty-gritty examples of what it's proposing going forward versus what's been allowed in the past.
In the good 'ol days, taxpayers were granted an exception to the disallowance if a taxpayer established that the item was directly related to the active conduct of the their trade or business ... or there was an expense related to a "substantial and bona fide business discussion" like a business meeting at a convention. No more.
Social, athletic, sporting club, and organization dues will now raise the IRS' eyebrow, too. Previously, taxpayers were allowed to deduct 50 percent of entertainment expenditures if they met "the directly related or business discussion exception." That perk has gone bye-bye.
And travel meal expenses? The IRS says it didn't specifically amend the rules for travel expenses, but the proposed regulations "are intended to provide comprehensive rules for food and beverage expenses," meaning it's smart to confer with a tax preparation expert before you go writing off that steak dinner you bought for a client the last time you were on the road.
"Proposed" changes not yet in effect
These tax changes are not official…yet. If you, as a taxpayer, are affected by any of these changes, you can submit comments on the proposed regulations. The IRS will hold a public hearing on these proposed regulations on April 7, 2020.
In the meantime? If you're getting everything ready to do your taxes before these changes are approved and you're feeling queasy about, for example, travel meal expenses, the IRS recommends you follow Notice 2018-76 (PDF) (issued on October 15, 2018). Those regulations offer "transitional guidance on the deductibility" of certain items and are a better-safe-than-sorry route to take.