---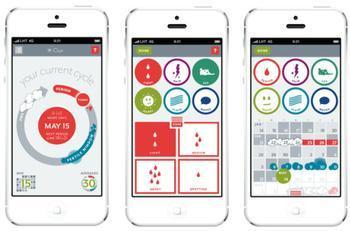 Just when you thought there were no new ideas, along comes Ida Tin, the founder of Clue, a new iPhone app that tracks women's menstrual cycles and could help prevent inadvertent pregnancies. It could also help women become pregnant, Tin thinks.
"Our ultimate aim is to replace the birth control pill, or at least give an alternative," Tin said in published reports.
The app basically tracks women's menstrual cycles and tells them when they are most fertile. What an individual woman does with that information is up to her.
Women enter data about their mood, pain levels and other factors, which help the app learn and predict their cycles. There are plenty of apps out there that already do this but Tin says they're not very accurate.
Clue designer Mike Lavigne, formerly with Frog Design, said at a recent venture forum that many of the other apps are more like party favors than actual tools that can be used to make important life choices. Clue is built around an algorithm that takes many factors into account, he said.
"We've had a lot of doctors involved from engineering backgrounds, model experts, and also fertility experts as well," Lavigne said, according to VentureVillage.
Tin and her team are also working on a hardware version of Clue, something that would be much more detailed than the iPhone app, a tool that could build a long-term relationship with its users.
"The market for women desperately trying for a child, that's a very lucrative market. But really what we want to do is take women by the hand, from the onset of their journey, and all the way through," Tin said.
More details in this company-produced video:
---