---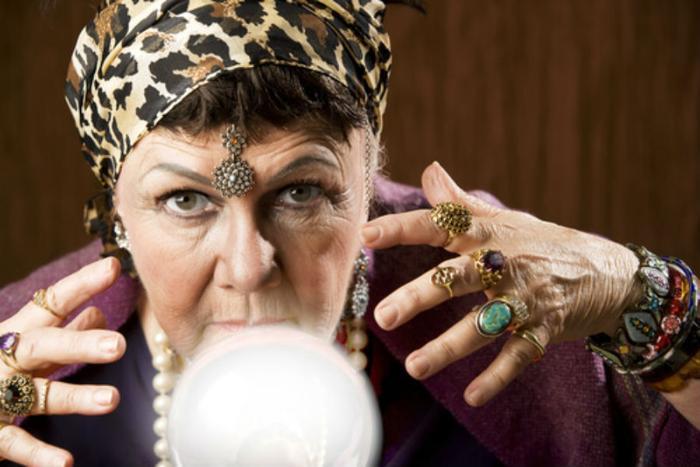 Many people might see an ad for a psychic and laugh it off. Iowa Attorney General Tom Miller is not one of those people.
When his office recently received a marketing letter, forwarded by a concerned citizen, that extolled the powers of a New York-based psychic, Miller sued the psychic and the marketing company promoting her services.
Miller said his office has secured a temporary injunction against Direct Response Advertising Inc., of New York, its owners, David Vogel and Michael Geisinger, and Lee Moorhead, the purported "psychic and mystic" featured in the mailings.
The court's action prevents misleading mail solicitations to Iowans and forbids the defendants from sharing customer lists containing the names of Iowans with other marketers while the lawsuit is pending.
"We looked into this operation and filed a lawsuit alleging that the defendants misled and cheated Iowans, particularly older Iowans," Miller said. "Our lawsuit seeks to stop these operators permanently in Iowa, and return money to Iowa victims."
Highly personalized letters
According to Miller, the letters from the psychic were highly personalized and expressed her "deep personal interest" in the recipient – typically an Iowan over seventy years old. Miller said the letters promised to use Moorhead's supposed powers to deliver wealth, health, and other tangible benefits, all for a modest fee.
"Any vulnerable Iowan who responded by sending a check would be set up for more financial losses," Miller said. "Not only would Direct Response follow up with other deceptive appeals for money, but it would sell the Iowan's name to other marketers who might have similar bad intentions."
The defendants' over-the-top appeal also contained the disclaimer that it was "for entertainment purposes only," but according to Miller those words appear in almost unreadable tiny print at the bottom of a page.
"While many of us would dismiss such claims out of hand, there are vulnerable Iowans, many of them elderly, who can be exploited in this way," Miller added. "We are sending the message to those targeting older Iowans that we're watching and it's just not worth the risk."
Miller said he is particularly concerned that the solicitation letters instructed the recipient not to tell anyone about the psychic's special attention. By urging secrecy, he said the mailings tried to cut the victims off from family or friends who might otherwise help them see through the deception.
---