---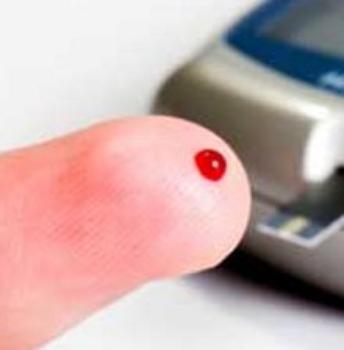 According to the American Diabetes Association there are 25.8 million people in the United States with diabetes -- about 215,000 of them children.
One child living with diabetes is 11-year old Isaac Hedrick, who like other patients, has to make sure he receives the right amount of insulin according to the amount of carbohydrates he eats.
Fortunately, he has a calculator to tally everything, but what happens if the calculator gets lost or damaged? What if he's at a friend's house or away at camp and the person watching him doesn't know anything about insulin?
Dr. David Repaske, chief of Endocrinology, Metabolism and Diabetes at Nationwide Children's Hospital, apparently thought the same thing, so he developed the first online diabetes calculator specifically for kids.
The calculator
Here's how it works: The user just has to go to the site, plug in some information about the patient's diabetic condition and the site provides a customized chart that lets him know how much insulin is needed before meals.
The chart can be printed so children can carry it around and give it to whomever is taking care of them. Repaske says having a chart like this makes things easier for everyone involved.
"The goal is to provide an additional tool to empower families to successfully manage their child's diabetes at home in order to provide as normal a life as possible for that child," he said. "The chart can also be printed out and taken to school or given to a sitter to ensure accurate insulin dosing without the need to learn the formula and do the math for each dose."
In addition, Repaske says always maintaining the right balance of carbohydrates and insulin can be challenging for anybody, but especially for a child. And others seem to agree.
Diabetes app
Panarea Digital has come up with an app that teaches kids how to manage their Type 1 diabetes. The app is a great tool for parents to learn more about their child's condition too.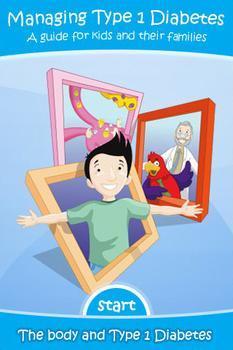 It's called Managing Type 1 diabetes: A guide for kids and their families and uses animation to teach kids about their condition and follows a character by the name of Max -- an 8-year-old boy living with Type 1 diabetes.
In a series of interactive guides, users can watch Max manage his own condition while experiencing different adventures, so kids will be able to learn about their condition and be entertained at the same time.
There are other characters too. Like Dr. Phil Good, Max's healthcare specialist and Parrot, Max's sidekick. All the characters in the app are supposed to make learning about diabetes fun and easy.
There are eight different sections the app goes through: The real symptoms, facts and myths about diabetes, the food trip, what is Type 1 diabetes? Food and insulin, keeping the balance, getting control and a glossary.
What to do
According to the Centers for Disease Control and Prevention (CDC) each parent of a diabetic child should do the following at the beginning of every school year:
Make sure you create a diabetic management plan with the school and make sure the school has all of the necessary supplies like testing strips, lancets and ketone testing supplies. And that's just some of the supplies schools should have.
Plus, schools should have glucose tablets on hand or snacks that can raise blood glucose levels quickly if necessary.
The CDC says each school should have three to five pieces of hard candy on hand for each diabetic student, four to six ounces of regular non-diet soda, four to six ounces of orange juice, two tablespoons of raisins and eight ounces of nonfat or low-fat milk.
Each school should have a glucagon emergency kit as well.
Repaske says diabetic patients need all the help they can get when it comes to managing their condition, because it's easy for a person to get tired and not do everything they should.
"There's no weekend off, there's no summer vacation from diabetes. It's something you've got to deal with every single day," he says. And that makes it really tough, because you just get tired of it."
"Having something printed out that is not just for one time, but it's useful for a month or six months or a year, no matter what the conditions are [helps]," said Repaske.
---