---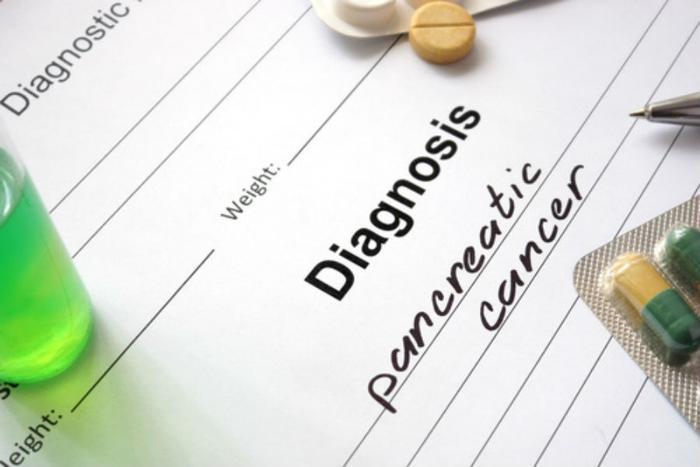 Pancreatic cancer is often lethal, but a discovery by a team of international researchers may make it less so.
The team, which includes researchers from The University of Glasgow, found that pancreatic cancer is actually four different types of the disease. The cancers occur when large sections of DNA get misplaced. This action is also damaging to genes.
Sean Grimmond, of the University of Melbourne Cancer Research Center, led the study. He says it demonstrates that pancreatic cancer is actually four diseases, each with treatments and survival rates. 
Grimmond says the discovery may lead to improved treatments for pancreatic cancer.
According to the researchers, the shuffling of chunks of DNA creates genetic chaos. Genes can be eliminated, switched on and off, or entirely new versions might be created. It's believed that some of this damage could potentially be targeted with existing drugs.
"Despite many decades of research into pancreatic cancer we have faced numerous obstacles in finding new and effective treatments," study co-lead Andrew Biankin said in a release. "But our crucial study sheds light on how the chaotic chromosomal rearrangements cause a huge range of genetic faults that are behind the disease and provide opportunities for more personalized pancreatic cancer treatment."
The four subtypes
The four types of pancreatic cancer identified in the study are
Squamous
Pancreatic Progenitor
Immunogenic
Aberrantly Differentiated Endocrine eXocrine, or ADEX.
Instead of treating just one type of pancreatic cancer, physicians may be able to select the treatment that will be most effective for a particular subtype. The researchers think their findings can better predict which pancreatic cancer patients may benefit from platinum-based drugs, that are commonly used in chemotherapy treatments and typically used for testicular or ovarian cancer.
To date, these drugs have not been deployed very much against pancreatic cancer. However, the study found that some patients who had unstable chromosome rearrangements and defects in the DNA repair pathways could potentially benefit, "sometimes showing exceptional improvement."
According to the Mayo Clinic, a pancreatic cancer diagnosis often has a poor outcome, even when diagnosed early. And because symptoms don't show up in the early stages, it is rarely caught early. The Mayo Clinic says that's the reason it is one of the most deadly forms of cancer.
---