---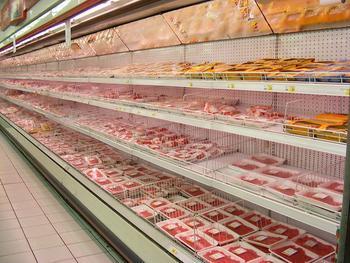 When going to the supermarket, most consumers believe what they're buying is fresh and safe to eat.
For one, the date on the package is used to determine freshness, which gives consumers a certain level of comfort, and two, one would think that grocery stores wouldn't put out items that would spoil quickly in order to avoid people getting sick and receiving a bunch of lawsuits.
But that hasn't stopped some grocery stores from putting less than fresh food items on shelves and even preparing or cooking those stale foods for resale.
Also, a lot of consumers choose not to pay attention to the date on the label and even when they do, that date is only an indication of the foods peak freshness, which doesn't really let you know the exact level of freshness an item really has.
To help consumers with this problem, a handful of companies have created what's called "intelligent plastics" that lets consumers know how fresh a food item is and when it has totally spoiled.
Intelligent Plastic isn't a new invention and it's been in development over the last few years, but for some reason a lot of stores still aren't using it, even though it can be extremely helpful in alerting customers to food that's past its prime.
Changing color
Among the newer solutions, a design company called TO-GENKYO in Japan has created a plastic that turns the label on the packaging to a different color as the food is going bad.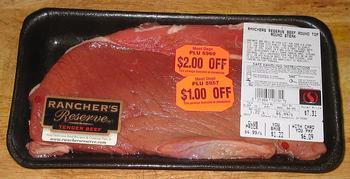 Most labels are white in color, so TO-GENKYO has designed a plastic that reads the amount of ammonia or other chemicals that are released as food spoils. The plastic changes color as the food ages.
So a steak that's losing freshness, let's say, will have a label on the package that gradually goes from white to the color of the ink.
And once the label is totally colored, it will be pretty obvious that the food has spoiled. Even if you don't pay attention to the label, the item won't make it past the check-out scanner since the label's background color will have obliterated the pricing and bar-code info.
Intelligent plastics are also being developed and tested by the University of Strathclyde in Glasgow, England, and researchers there say once they get rolled out to grocery stores throughout the world, they will decrease the level of food waste, which hurts businesses, consumers and the overall environment.
"At the moment, we throw out too much food, which is environmentally and economically damaging" said Andrew Mills, a professor at the University of Strathclyde and lead researcher in the school's development of intelligent plastics.
"We hope that this will reduce the risk of people eating food which is no longer fit for consumption and help prevent unnecessary waste of food. We also hope it will have a direct and positive impact," he said in a published interview.
Health risks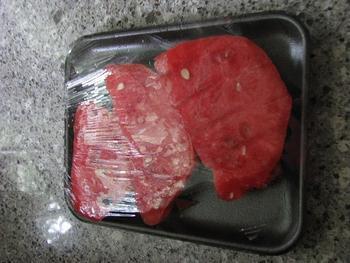 Australian food scientist Paul Brockwell says spoiled foods aren't only bad for the environment, and reminds consumers that people die every day from food poisoning caused by foods going bad.
Brockwell and his research team are also working on food packaging made from intelligent plastic, but instead of the packaging releasing ink like TO-GENKYO's invention, the Australian research team has created a label that goes on the actual plastic and serves as a freshness scale that has numbers from 0 to 100.
"It takes the guesswork out of food work," says Brockwell's research partner Bob Holland, who spoke about intelligent plastics on an informational video.
Holland says the package meters are so accurate that a food's level of freshness can be measured from the manufacturer to the consumer, which certainly isn't the case now.
Just when grocery stores in the United States start widely using intelligent plastics remains to be seen, but when so many inventions today surround the advancements of gadgets and electronic gizmos, it's nice to see the creative wheels are still turning for those consumer items that we purchase every day.
---