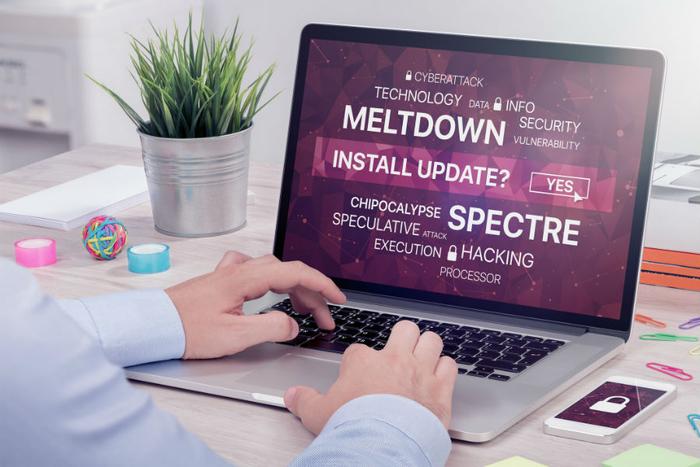 Intel is taking another swing at fixing its Spectre-affected chips. This patch is for the Skylake-, Kaby Lake- and Coffee Lake-based platforms found on Intel's 6th, 7th and 8th Generation Intel Core products, plus its latest Intel Core X-series processor series.
The company's earlier attempts at patching the memory-leakage flaw caused computers using its chips to intermittently reboot or slow down. Microsoft even jumped in the middle and negated Intel's fix.
"We are mindful of the fact that, in some cases, there are multiple mitigation techniques available that may provide protection against these exploits," said Navin Shenoy, Intel's Data Center Group EVP/GM in a company press release. "This includes 'Retpoline,' a Google-developed mitigation technique for Variant 2."
Intel's newest patch comes two months after the defects were first revealed to the public, but nine months after the flaws were first reported to the company. Intel played down the issues, saying that any performance impacts "are workload-dependent, and, for the average computer user, should not be significant and will be mitigated over time."
Not an easy flaw to wrestle to the ground
Spectre is quite the trickster. In the simplest of terms, it's a vulnerability that misleads a program into accessing arbitrary locations in the program's memory space. An attacker may read the content of accessed memory, enabling them to potentially get hold of sensitive data.
Unhappy consumers wanting to resolve the issue basically have three options: 1) Leave things as they are and put their data at risk. 2) Bank on a host of software fixes that may or may not work. 3) Buy a new processor not affected by the flaw.            
To help consumers determine what Intel processor their computer uses, the company has created a video walk-through detailing the steps to take. Also available is a schedule of planned updates.
Will this hit Intel in the billfold?
Spectre has also put Intel in legal hot water. Some 30-odd customer and securities class action lawsuits have been filed. Consumers who have submitted claims say they have been harmed by Intel's "actions and/or omissions" connected to the flaws and by the company making statements about its products and controls that were exposed to be false or misleading.
However, Intel's stock is no worse for the wear -- at least not for the moment. The company's stock was still on the upswing at the end of trading time on Wednesday, a trend that has been consistent for at least five years.