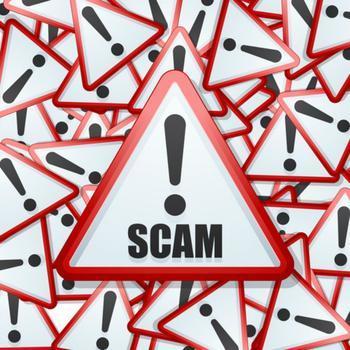 An insurance agent has pleaded guilty to scamming his customers out of $8.2 million in what one assistant U.S. attorney said was among the biggest Ponzi schemes in his 25-county federal court district in western Pennsylvania.
John Hogan, operator of Hogan & Associates, may face up to five years in prison for five counts of mail fraud, according to the Pittsburgh Post-Gazette. The indictment states that the 77-year-old insurance agent, who sold life insurance policies, claimed to be a financial planner and convinced his clients to borrow against the cash value of their insurance products so that he could make short-term loans to others. Those who agreed were guaranteed that they'd see a 10% return on their investment.
In reality, Hogan was not licensed to sell investment products and was not certified as an investment adviser. The money he received from clients who bought into the scheme was not used to make loans to other borrowers, but instead went towards financing Hogan's 25 homes and investment properties that are located in several states.
To lend an air of legitimacy to the scheme, Hogan drafted promissory notes which promised to pay back clients' principal investment within one or two years. However, when the notes became due, Hogan allegedly convinced clients to "roll over" the investment for longer periods so that he did not have to pay the money back.
Lost investments
Assistant U.S. Attorney Gregory Melucci said that many clients lost substantial amounts of money from the scheme, including one woman who sent Hogan 249 checks totaling $1.7 million, each for less than $10,000. The victim, along with several others, received some interest payments from Hogan during the course of the 14-year scheme, but none of their principal investments have been repaid.
Investigations by law enforcement officials don't give much hope that victims will be seeing that money anytime soon, either. Federal authorities said that when they tried to seize Hogan's properties, they found that many of them were underwater, meaning that Hogan owed more on their mortgages than the properties were actually worth.
Defense attorney Jerry Johnson said that the real estate investments crashed when the housing bubble burst during the Great Recession and that Hogan had been trying to recoup his losses ever since.
Hogan will remain free on bond until his sentencing hearing, which will take place on August 30.