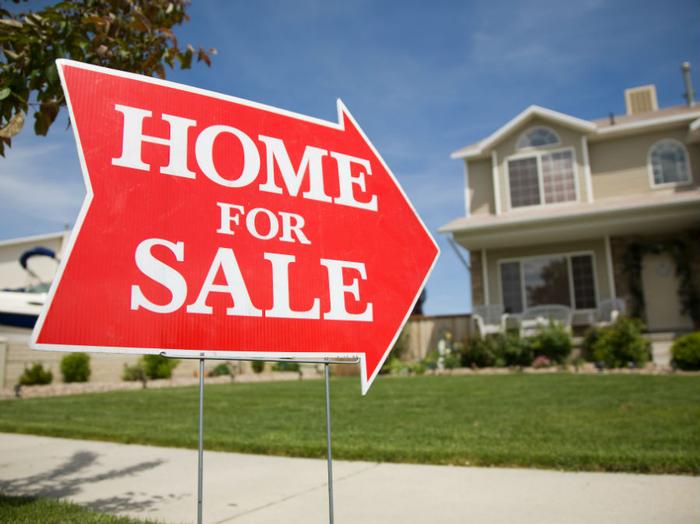 You've probably seen the signs. They're usually hand-lettered and nailed to a street sign poles and declare "We'll Buy Your House For Cash," followed by a telephone number.
These "instant sale" operations are nothing new, but they have proliferated since the housing crash, when investors began buying up foreclosures and flipping them for hefty profits, spawning popular cable TV shows in the process.
Now that there are fewer foreclosures, these instant sale investors have to look harder for properties to buy and have become more aggressive in their recruitment efforts. They often target older homeowners who have substantial equity in their homes but are unable to maintain them any longer and want to move to an assisted-living facility. They also target homeowners facing foreclosure.
Lawrence Yun, chief economist for the National Association of Realtors (NAR), says homeowners who get an instant offer -- often without any inspection of the property -- should ask what they are giving up.
"Even if it sounds great, you should seek a second opinion from a Realtor who can show you comps, what other houses like yours have sold for," Yun told ConsumerAffairs. "You should also think about what you're trading for the convenience of a quick sale."
Less than market value
That's because a quick sale invariably will be at less than the market value of the property. The buyer will have to make renovations and put it back on the market -- and to make a profit, they must pay less than the market value.
The seller saves a real estate commission and the cost of making repairs but must decide if that is worth getting less for the property. Sometimes a seller might get 65 percent of the market value, but it's often just the balance left on the mortgage.
In the intense competition to acquire homes for flips, one operator in the Richmond, Va., market has produced slick, targeted direct mail pieces that bear the picture of a young woman who claims to be a second-grade teacher still living with her parents and hoping to purchase her first home.
"I am willing to pay a fair price and buy it as-is," the fictitious young woman writes. "I can close quickly and I'll even pay your closing costs."
The direct mail piece was not distributed in a typical starter home neighborhood but in an area of larger single-family homes that also has a high percentage of foreclosures and older residents.
Masquerade
Why the masquerade? Perhaps an older seller might be more likely to respond to a young woman starting out in life instead of a hedge fund or a guy working out of his basement.
"Something deceptive like that is not only unethical it's worth a consumer protection agency looking into," Yun said.
However, the idea of selling a home quickly, even at less than the market value, is appealing for sellers who find that time is of the essence. Real estate marketplace Zillow provides a way to do it with a high degree of transparency. It recently started buying homes and has expanded its Zillow Offers business to seven markets.
But Emily Heffter, a spokesperson for Zillow, says the company never contacts owners. Rather, in those seven markets, every home listing not only has a "Zestimate," a computer-generated estimate of the home's value, but also a button that says "get an offer."
"If you choose that then you'll fill out a questionnaire about your home, you can also submit a few pictures, and then within 48-hours we'll send you an offer to buy your home," Heffter said in an interview with ConsumerAffairs. "We show them what we would pay for their home, and then we also show them what we think the market would give them if they just go with an agent, so they have something to compare it to."
If the homeowner accepts the offer, Zillow charges a fee of between 6 percent and 9 percent and the seller pays for repairs, as they do in a normal real estate transaction. Zillow then puts the house back on the market through a real estate broker.