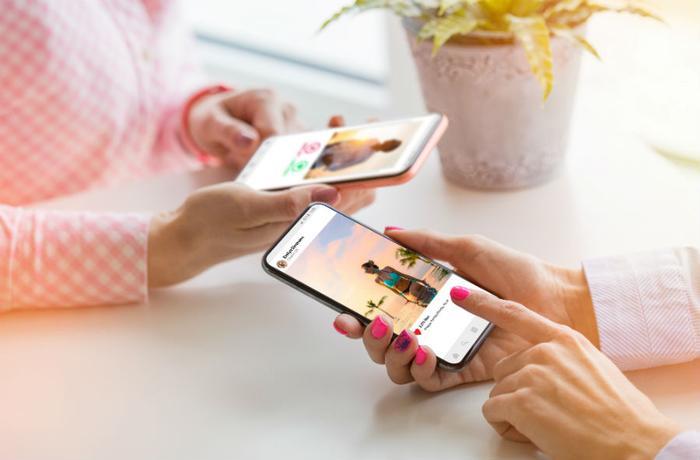 Instagram has started hiding the number of likes on its users' posts following an initial test of the concept earlier this year in Canada. The Facebook-owned platform said this week that it's beginning to hide Likes on posts made by a small percentage of users in each country. 
"Starting today, we're expanding our test of private like counts globally," Instagram tweeted. "If you're in the test, you'll no longer see the total number of likes and views on photos and videos posted to Feed unless they're your own." 
Instagram said earlier this year that its aim in removing likes was to encourage users to focus on the content they share rather than the number of likes a post gets. Those included in the test will only be able to see Likes for their own photos and videos; others viewing the content won't see how many likes the post received. 
In addition to testing the concept in Canada, Instagram tested hiding likes on users in Australia, Brazil, Canada, Ireland, Italy, Japan and New Zealand. While feedback has been positive, the company said it's "continuing our test to learn more from our global community."
Impact on influencers
Instagram acknowledged the fact that "influencers" could be adversely affected by the change since they often partner with brands who pay them based on engagement on their posts. 
The company has reiterated that it's "actively thinking through ways for creators to communicate value to their partners."
Interviewed by BuzzFeed, some influencers said they don't anticipate being significantly impacted by the change. In fact, some said they would welcome the change based on its potential to improve the experience of the platform. 
Kicki Yang Zhang, a YouTuber based in Germany with 243,000 Instagram followers, told BuzzFeed that she hopes "hiding the likes will take pressure off the people sharing things and create a more mental health positive space for users."
"I think it used to be more important to me — because if a picture gets more likes, you automatically think it's a better picture," said Zhang. "But at some point I realized just because something has more likes, it doesn't necessarily say anything about the quality of the content."